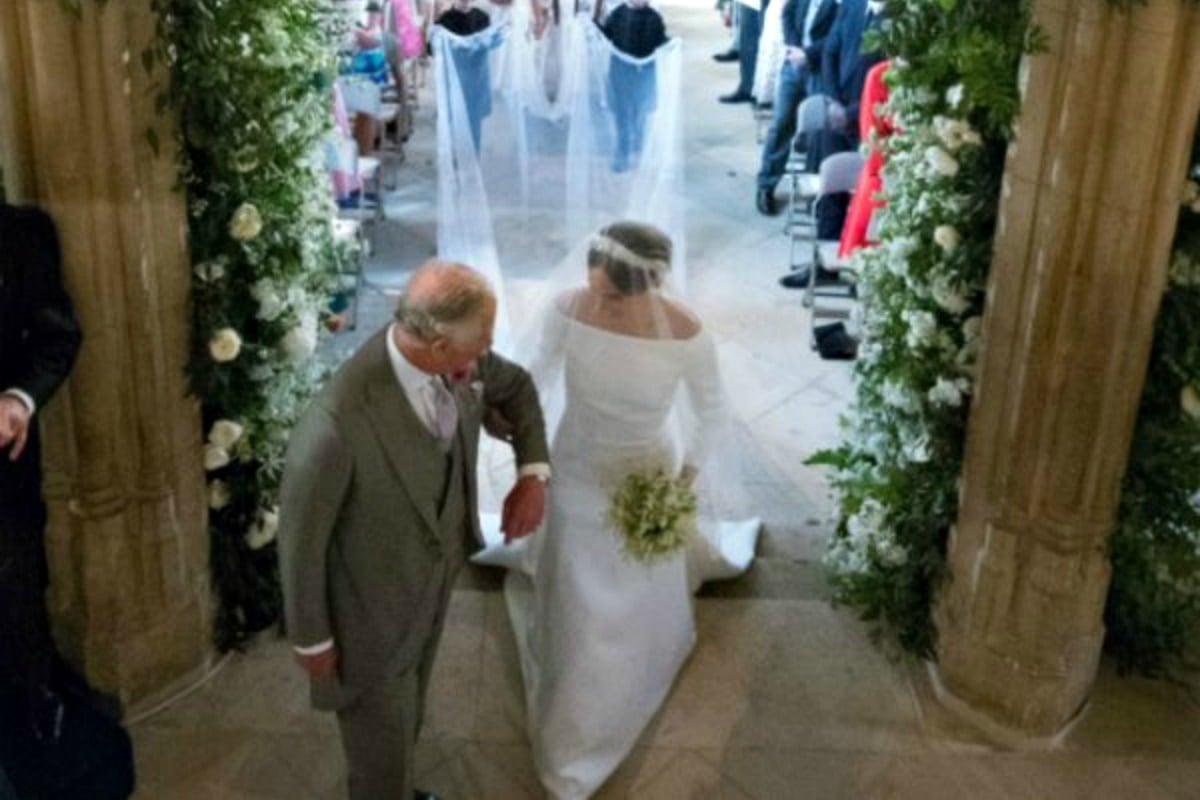 To catch up on all things royal family, make sure you check out our Royal Hub. We've got you completely covered.
The entire world watched captivated as Meghan Markle walked down the aisle to wed Prince Harry in May.
But unlike most brides on their wedding day, she entered the chapel alone before meeting her father-in-law Prince Charles part-way before the altar.
While Meghan claimed heart surgery had prevented her father Thomas Markle from the traditional role of giving his daughter away on her wedding day, many believe he pulled out from involvement amid a media scandal in which he was accused of staging paparazzi photos in exchange for cash.
Instead, as the former actress stepped out of her Hollywood life into the world of the royal family, her father-in-law and no stranger to controversy himself, Prince Charles offered his arm, whispering; "Are you all right? You look lovely," before approaching his son waiting ready to utter his vows.
And as they arrived to the altar together – hearts melted as Prince Harry turned to his father and uttered three words: "Thank you, Pa."
Now, in a BBC documentary to celebrate Prince Charles' 70th birthday, Prince Harry has expressed his gratitude further.
Harry and Meghan from birth to now. Post continues after video.
"I asked him to and I think he knew it was coming and he immediately said 'Yes, of course, I'll do whatever Meghan needs, and I'm here to support you'," the Duke of Sussex explained.
"For him that's a fantastic opportunity to step up and be that support, and you know he's our father so of course he's going to be there for us. I was very grateful for him to be able to do that."
The news that Prince Charles would be walking Meghan down the aisle was confirmed the night before the wedding – but sources say Prince Charles has shared a close bond with Meghan from the very beginning.
Royal sources have said Prince Charles sees a lot of himself in Meghan, who he views as incredibly strong in the way in which she holds herself in the public eye after widely reported family troubles.
The sources drew similarities between Meghan's strength in the face of swirling media reports surrounding her relatives' odd behaviour and the way Prince Charles dealt with public criticism following his divorce from the late Princess Diana.
"Charles understands how difficult it must be for Meghan. And it has endeared her to him even more," the sources said.