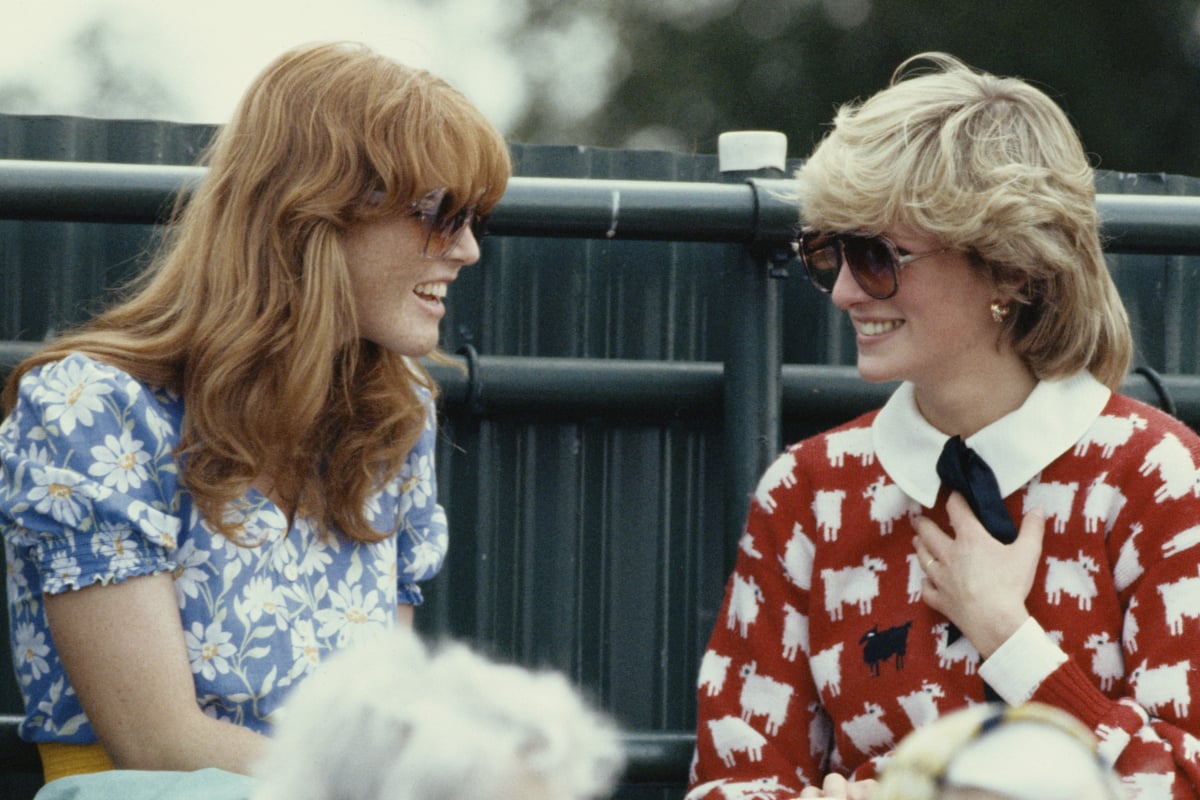 To catch up on all things royal family, make sure you check out our Royal Hub. We've got you completely covered.
Sarah Ferguson has shared what she believes Princess Diana would think of her daughters-in-law Kate Middleton and Meghan Markle, had she still been alive today.
Fergie, the ex-wife of the Duke of York and a close friend of Diana before her death, said Diana would have been so proud of the "wonderful" Duchesses.
The Duchess of York said the Princess of Wales would've "loved every moment" of her son's weddings.
"She'd really just be so proud," Fergie said on Good Morning Britain, as reported by The Sun. "Even before they got married, Diana would have been just literally going 'I can't believe these boys have done so well'. They are such a credit to her.
"She had this enormous compassion and I honestly think she'd be so proud of the wonderful Meghan and Catherine as well, she'd want to embrace them and say "You're doing well'."
The Duchess of York says Princess Diana would have 'loved every moment' of William and Harry's weddings.
She says that she continues to 'miss her' 21 years after her tragic death. pic.twitter.com/biQORCKb0G

— Good Morning Britain (@GMB) November 21, 2018
Fergie also shared how she still misses Diana, 21 years after she died in a horror car crash in Paris.
"I miss her, no one made me laugh better than her," she said. "She was hilarious."
Fergie said she was honoured to be invited to Meghan and Harry's wedding in May after previously being on the outs with the royal family.
Side note: Dressing for a royal wedding is not an everyday event. Let's reminisce on the fashion from Meghan and Harry's wedding.
She said her royal comeback was "nerve-wracking" and thanked the Queen for her invite.
"I felt very, very honoured and grateful for Harry and Meghan to invite me. That is a big, big point.
"It was very kind of them and I can't thank them enough for doing that."