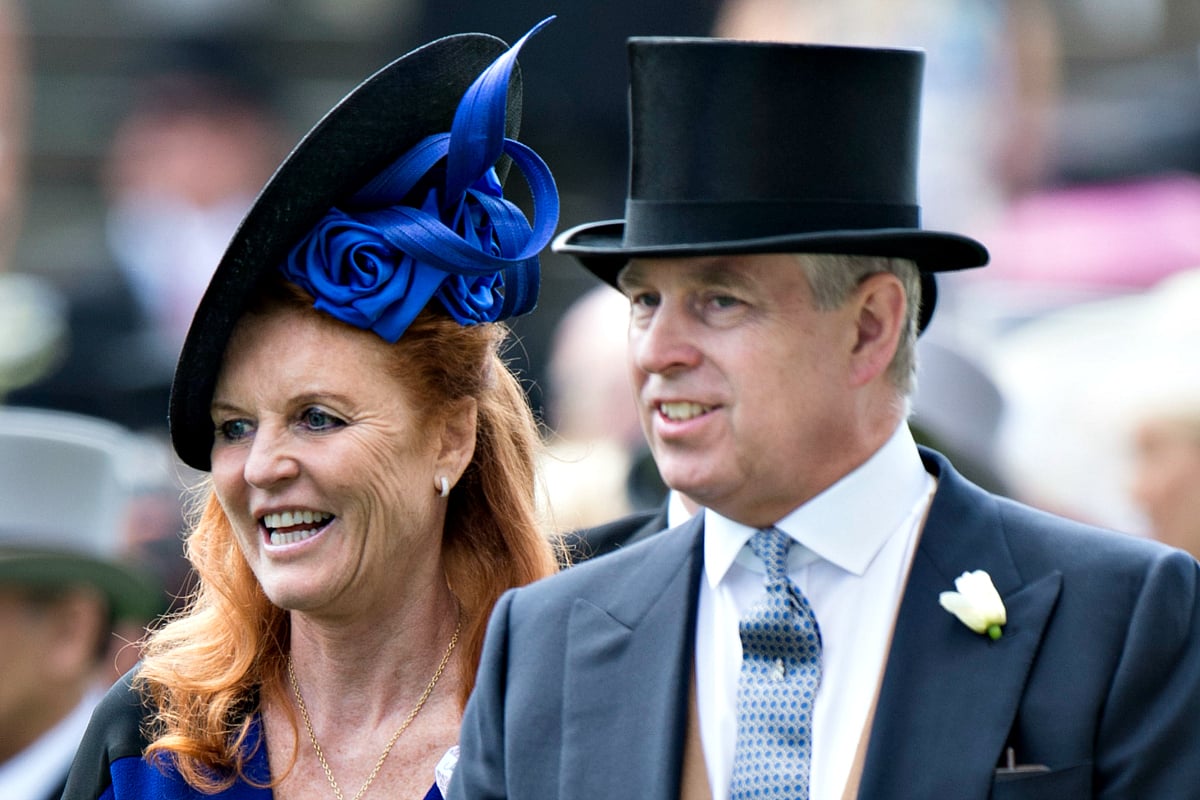 To catch up on all things royal family, make sure you check out our Royal Hub. We've got you completely covered.
July 23, 1986. The day Sarah Ferguson walked down the aisle at Westminster Abbey towards her prince, and towards a new future as the Duchess of York.
Though the marriage didn't last – she and Prince Andrew split 22 years ago – that day is still the happiest of Ferguson's life, and her ex-husband remains the "best man" she knows.
From the outside at least, the pair seem like the model of a successful, amicable divorce. They attend events together. They have regular family dinners and afternoon teas. They even reportedly still live under the same roof at the Royal Lodge in Windsor.
"I'm in and out all the time, and he's in and out all the time," the 58-year-old told The Kyle and Jackie O Show in 2016. "I think we absolutely are the most extraordinary example of a unified family."
Any interview with the former Duchess rarely passes without her gushing about Andrew, with whom she shares two children – Princesses Beatrice, 30, and Eugenie, 28. And a recent in-depth piece – her first in years – published by the Daily Mail is no exception.
"My duty is to [Prince Andrew]. I am so proud of him. I stand by him and always will. The way we are is our fairy tale," she said.
"Although we are not a couple, we really believe in each other."
So complimentary is Ferguson of the Duke, that the publication asks her the obvious question: Would she re-marry him?
"So many people have asked me that, but we're so happy with the way we are right now," she said. "We enjoy each other's company; we allow each other to blossom. I know it sounds like a fairy tale but that's the way we are."