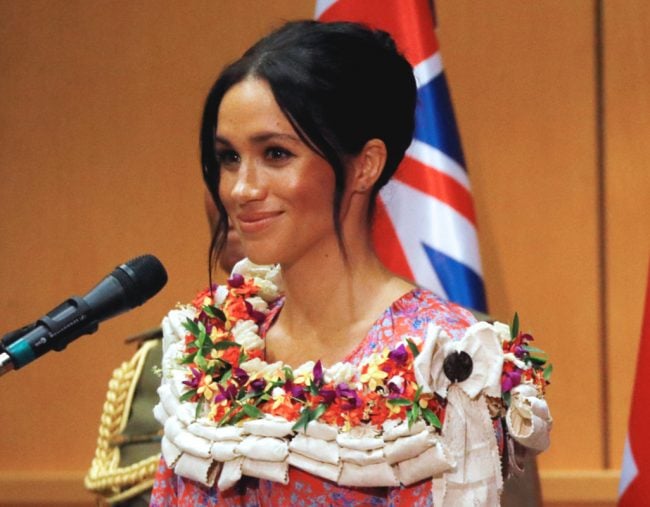 To catch up on all things royal family, make sure you check out our Royal Hub. We've got you completely covered.
In Meghan Markle's first speech of the royal tour, the Duchess spoke about how important it was for her to get an education and encourage girls around the world to do the same.
She also subtly cleared up a rumour about her past by saying she paid for her own university tuition.
Meghan has avoided speaking publicly about the family drama she's dealt with since her relationship with Prince Harry began, but her speech in Fiji addressed up the rumour started by her half-brother Thomas Markle Jr that Meghan's education at Northwestern University was paid for by her father's lottery winnings.
In an interview with the Mail on Sunday late last year, Thomas Jr said their father won $750,000 in a lottery when Meghan was nine and used this money to put her through "the best schools", including Northwestern University.
Of course, Meghan didn't explicitly mention her brother's comment but said she made it through university thanks to her own hard work.
"The journey of higher education is an incredible, impactful and pivotal one. I am also fully aware of the challenges of being able to afford this level of schooling for many people around the world – myself included," she said.
"It was through scholarships, financial aid programs, and work-study where my earnings from a job on campus went directly towards my tuition – that I was able to attend university. And, without question, it was worth every effort."
Meghan's half-sister Samantha Markle very quickly disputed this, taking to her private Twitter account to say Meghan's claim was "delusionally absurd!"