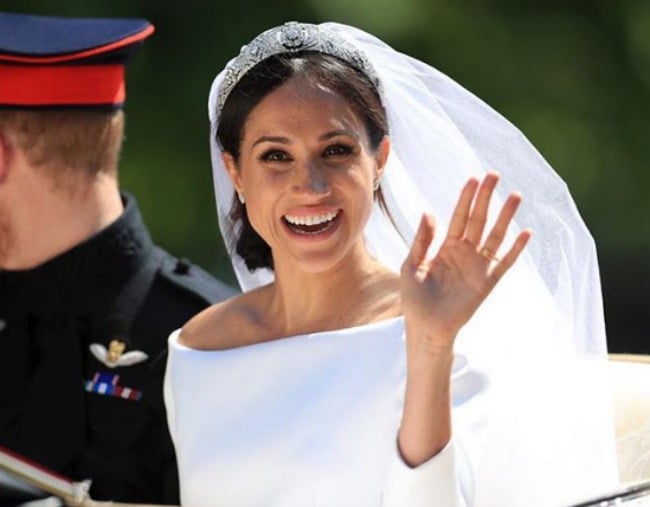 It's been nearly two months since the royal wedding, and we're still in awe of Meghan Markle's natural makeup look on the big day.
The 36-year-old newly crowned Duchess of Sussex looked effortlessly flawless, and now her makeup artist is sharing the secret to her glowing skin.
Speaking to Good Morning America, as reported by ABC News, Meghan's longtime makeup artist Daniel Martin described her wedding day look as "lit from within".
"It wasn't about a trendy makeup. It wasn't about a lot of eye, or a lot of lip," he told Good Morning America.
"It was about her, and her being confident."
And while there's no denying marrying a real-life prince probably played a huge part in achieving that enviable glow, she also had a bit of help from Martin and his very capable hands.