So Meghan Markle wore a coat yesterday while greeting peasants common folk at Edinburgh Castle in Scotland.
It was a blue and emerald green tartan number that swept the floor as she walked while simultaneously sweeping us off our feet.
See, it's just magic.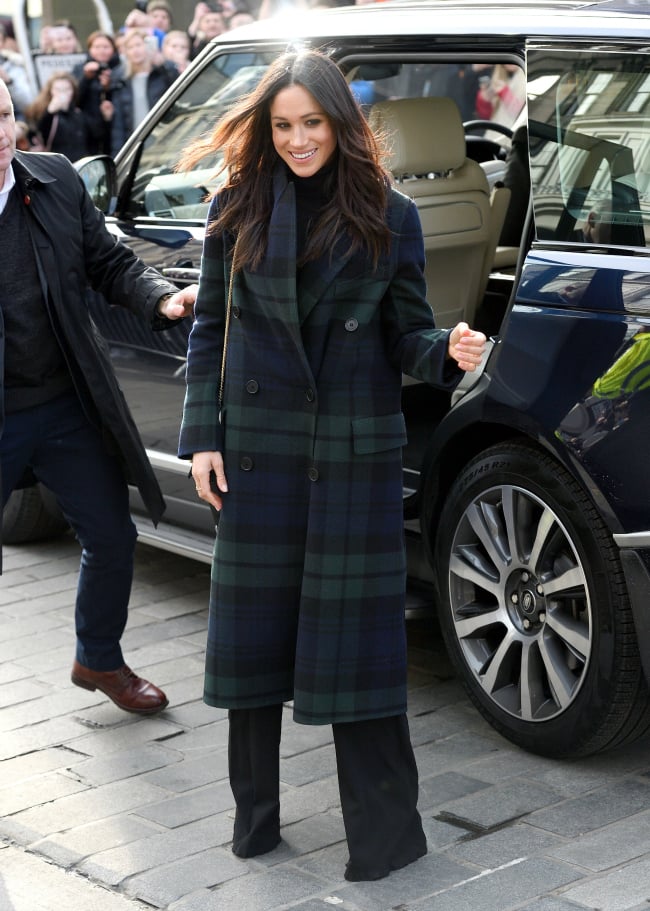 Unfortunately, the coat is Burberry and can't be shipped to Australia. Oh, and it costs a causal $3680.40 AU.
Thankfully, though, checks are very in for 2018, The ICONIC's Sandhya Lachman told Mamamia.