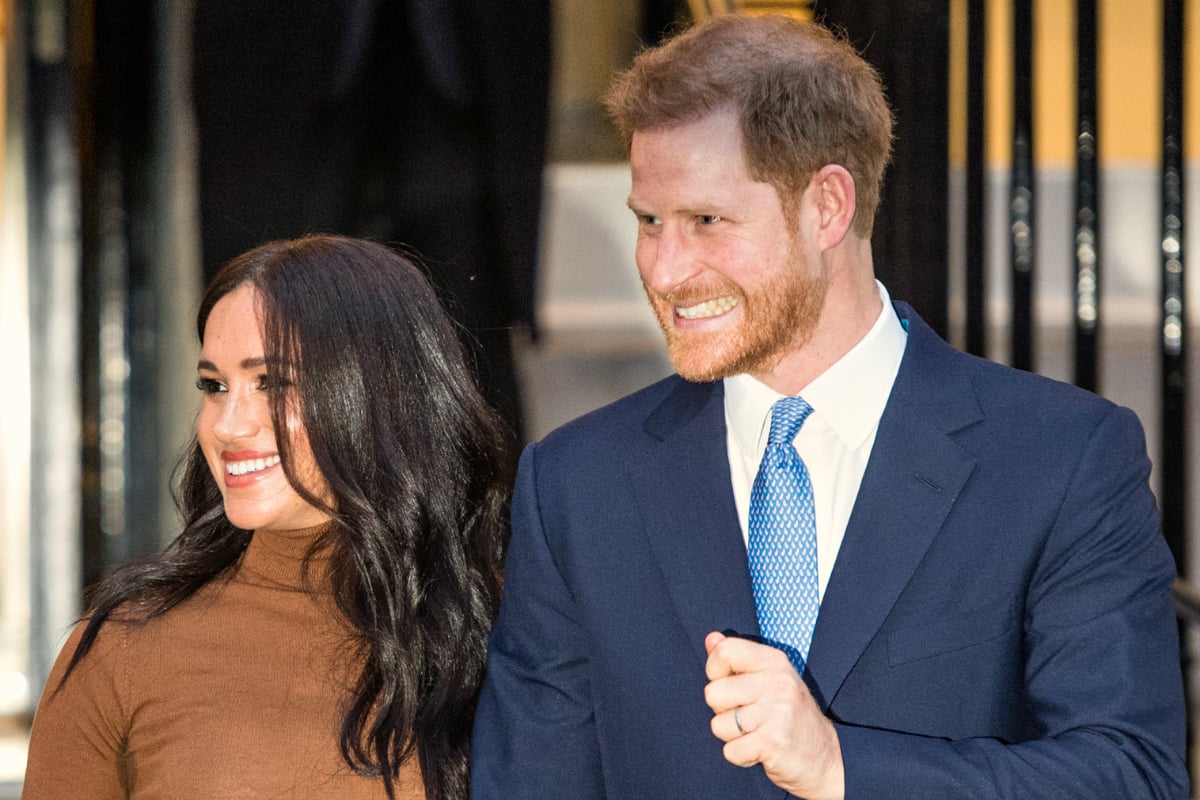 We've all daydreamed about it at least once in our lives: ditching the dead-end job, flipping off the family and running away to a foreign country. Well, today, January 9, 2020, two 30-somethings actually did it.
Meghan, Duchess of Sussex, and her husband Prince Harry, Duke of Sussex, issued a statement in which they announced that they "intend to step back as 'senior' members of the Royal Family and work to become financially independent… We now plan to balance our time between the United Kingdom and North America, continuing to honour our duty to The Queen, the Commonwealth, and our patronages."
Judging by the Palace's reaction — a panicked, 2.5-line mumble about "discussions" being at an "early stage" — it seems Harry and Meghan didn't even let the Boss know until they'd already packed up their desk and pinched some stationary.
Listen: What happens when Royals choose not to be Royals anymore. Post continues after podcast.

Of course, it's not like the couple is going to have to live in their Rolls-Royce and busk for change. But it's still a very bold move, especially for the Prince.
Meghan is going to have to yank the silver spoon from his mouth, buy him a wallet and give him a crash-course in living life as an ordinary bloke.
Here are 21 things she'll have to teach him. In no particular order:
1. How to file a tax return.
2. Coins are also money.
3. Meal prep.
4. How not to get caught scanning avocados as potatoes at the supermarket.
5. Budgeting.
6. Also, bills. (Sub-lesson: setting up direct debit.)
6. How to write a cover letter.
7. What 'can I place you on hold?' means.
8. Mechanics will try and do at least three unnecessary things to your car. If you let them.
10. How to fold a fitted sheet. Hint: you can't. Just scrunch.
11. Uber is for after payday. Otherwise, Uber Pool.
12. Remember to take green bags to the shops.
13. There is an intricate network of tunnels and trains UNDERNEATH THE CITY that people use to get from place to place.
14. Bin night is on Tuesdays.
15. Aldi Special Buys are on Wednesdays.
16. Which activewear is for the gym and which is for outings.
17. How to order a drive-through.
18. How to deal with tradies.
19. How to call the council and dispute a parking ticket.
20. What 'generic' means.
21. Queuing.
Welcome, Hazza, mate. Oh, the things you'll learn.
Featured image: Getty.