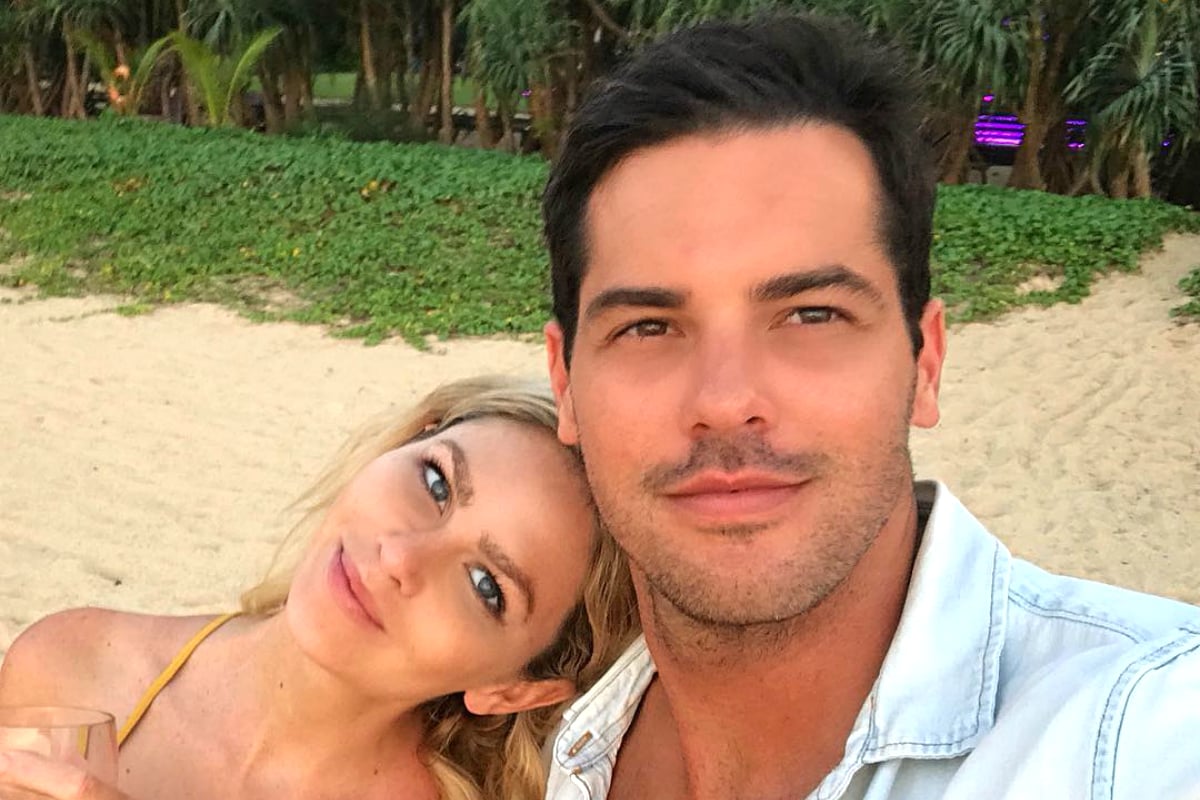 Yesterday, we were gifted a Bachie baby announcement and we could barely contain ourselves.
Yes, Bach faves Laura and Matty J are expecting in 2019, exciting news which has come after the couple sadly miscarried at seven weeks earlier this year, Daily Telegraph reports.
Naturally, the announcement sparked a flood of congratulatory posts and comments for the ecstatic pair.
A few hours later, however, fellow Bach alum Megan Marx posted her own "announcement post", which many people saw as a direct response to Laura and Matty J's.
But while her message was conveyed in her signature cheeky sense of humour, it's received varied responses from her fans.
Posing with Bachelor in Paradise boyfriend Jake Ellis, the reality star seemed to poke fun at pregnancy announcements in general, using a little… toilet humour (it's a poo joke – and who doesn't love those?).
The post was captioned:
"I am proud to announce that @jakeellis86 and I will be expecting to deliver two very big sh*ts this afternoon after an amazing Saturday morning breakfast."
"We will be updating our fans along the way! Thank you for all your support. (I love that everyone is getting married and having babies though!)"
Well… that's certainly one way to cut through the inevitable flood of baby/engagement announcements at this time of year.