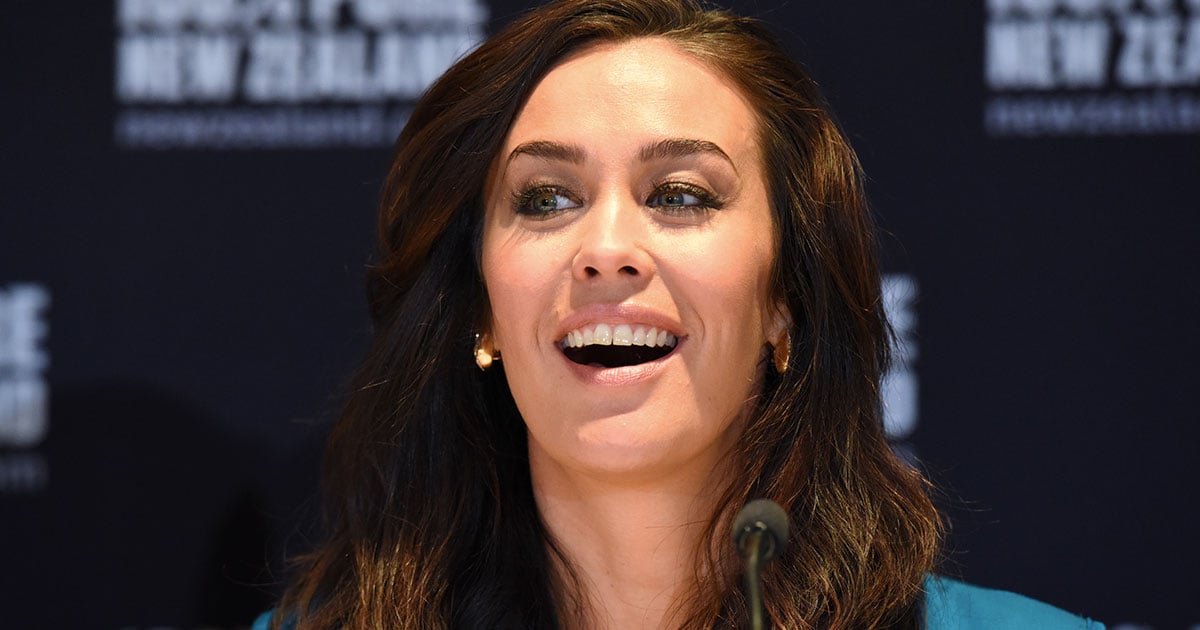 Megan Gale, we 'moustache' you a question…
When the supermodel stopped by NOVA 100's Chrissie, Sam & Browny breakfast show for a rare joint interview with her boyfriend, AFL player Shaun Hampson, this morning, things went horribly wrong.
The duo are ambassadors for Movember, a campaign which aims to raise money for men's health by encouraging men to grow their facial hair for an entire month.
But Megan was floored by suggestions that she should also grow a 'mo in solidarity with the men of the world.
"Megan…can you imagine how this would be received in the world if you grew a moustache for Movember?" Sam Pang asked the model and Australia's Next Top Model judge.
"I don't think I can…" a stunned Megan replied, before stating that she was "slightly offended" by claims she would be able to grow one.

Chrissie Swan was quick to jump to Sam's defence, claiming, "there's nothing wrong with lady mo's!"
Earlier in the segment, Chrissie had joked that she grew her moustache every day of the year, so Movember would be no exception.
Luckily, the interview was quickly set back on track, with Megan adding she had designed a series of watched in conjunction with watch brand Uncle Jack, with 10 per cent of the proceeds being donated to the cause.
"It's a cause really important for both of us, especially since we have a little man now," Megan said.
"To put a focus on men's health and an awareness on it…it's something that will hopefully support him when he's older."
FROM OUR NETWORK