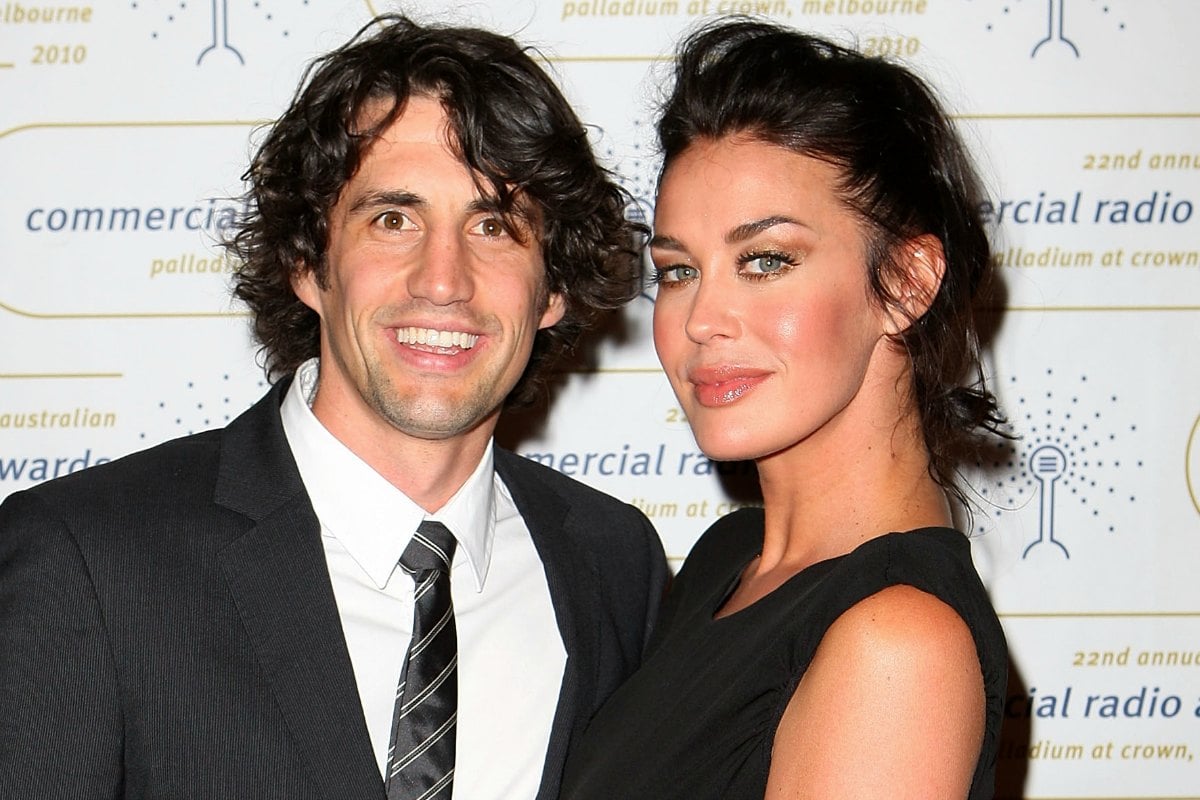 Megan Gale is known for many things.
The 44-year-old became an Italian icon after she starred in a commercial for Omnitel (now Vodafone Italy) in 1999 and from 2002 to 2015 she became a household name as the face of David Jones. Gale also launched her own swimwear label, Isola, in 2010, completed stints hosting Project Runway Australia and Australia's Next Top Model and recently she's created Mindful Life – a range of naturally-derived baby products.
But from December 2010 to 2011, she was unfairly criticised for her split with Andy Lee. The pair began dating in August 2006, after Gale appeared on Lee's FoxFM radio show with Hamish Blake, before amicably parting ways four years later.
Team Mamamia confess: We were dumped because… Post continues below.
Speaking to Mia Freedman on Mamamia's No Filter podcast, the mother-of-two shared how the public sentiment drastically changed after their split.
"It was very demeaning. I get how it happens, I don't like it, I don't accept it. It was really challenging to navigate for a while," she said.
"It wasn't a good time. It almost felt like I had done something wrong and I had been tarnished like I'd done something wrong. When I was with [Andy], everyone loved us together.
"We were going through what we were going through very privately for quite a while, so when people found out we were broken up, I think it came as a bit of a shock and I did appear to have moved on relatively quickly.
"It was new for other people, but it was old for us."
 

View this post on Instagram