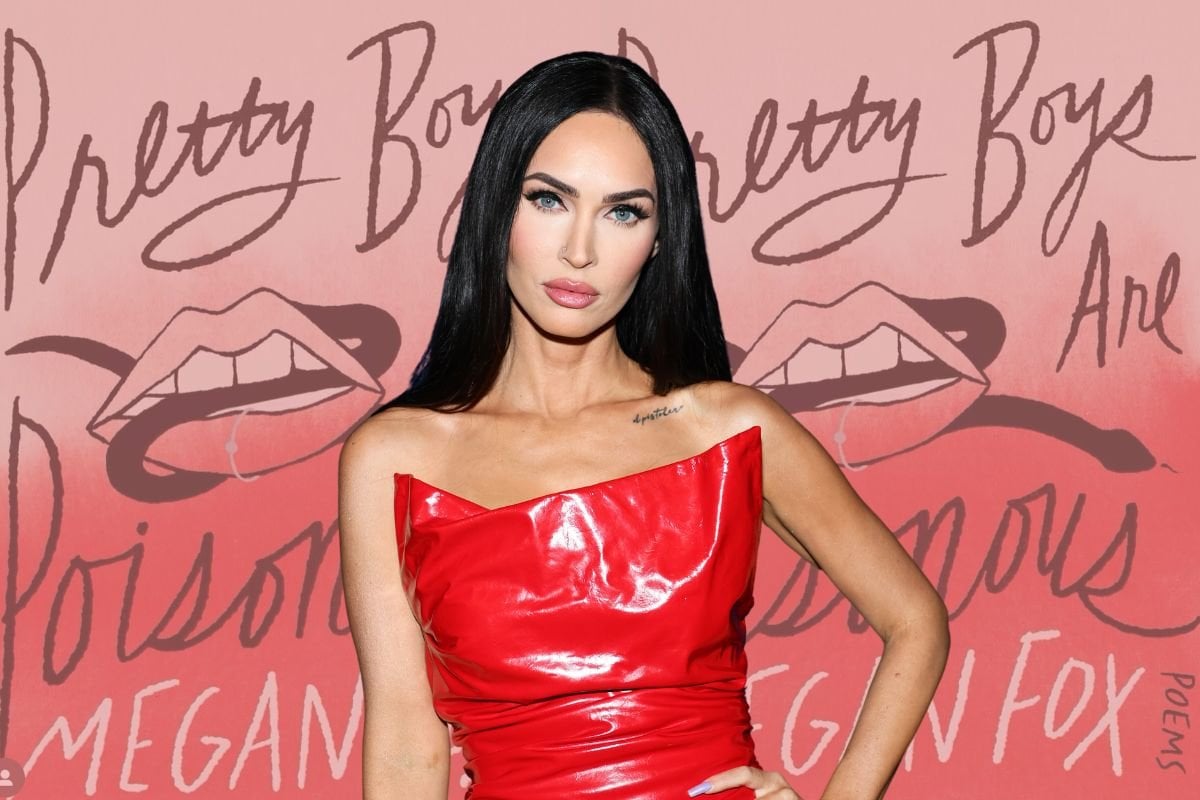 If you haven't written a book, are you even really a celebrity?
Megan Fox is the latest star to put pen to paper, announcing she's releasing a brand new... book. And while we honestly have no idea whether writing is actually in her wheelhouse, we're intrigued enough to want to read this bad boy when it drops on November 7.
And yes, 'bad boy' is the appropriate description, because according to the actor, she's going to be revealing a whole lot of juicy content about the dudes in her life.
Watch the trailer for No Hard Feelings. Story continues after post.
From her long-term relationship with ex-husband Brian Austin Green, a romance Transformers co-star Shia LeBoeuf and now fiancé, Machine Gun Kelly, Megan Fox has definitely had her share of high-profile relationships. And whether or not these particular guys are getting a shout-out in the tome, we are gearing up for a slamming of sorts.
"I've spent my entire life keeping the secrets of men, my body aches from carrying the weight of their sins," the Jennifer's Body actor wrote in the caption of her Insta announcement.
"These poems were written in an attempt to excise the illness that had taken root in me because of my silence," she shared.
"My freedom lives in these pages and I hope that my words can inspire others to take back their happiness and their identity by using their voice to illuminate what's been buried, but not forgotten, in the darkness."
Entitled Pretty Boys Are Poisonous, this book – which, incidentally, is not your standard celeb memoir but, in fact, a collection of the poems – is the 37-year-old's first literary journey, and one her publishers at Simon & Schuster )who also happen to be working with Britney Spears on her upcoming memoir) are calling "heartbreaking and dark", and packed with "wicked humour".