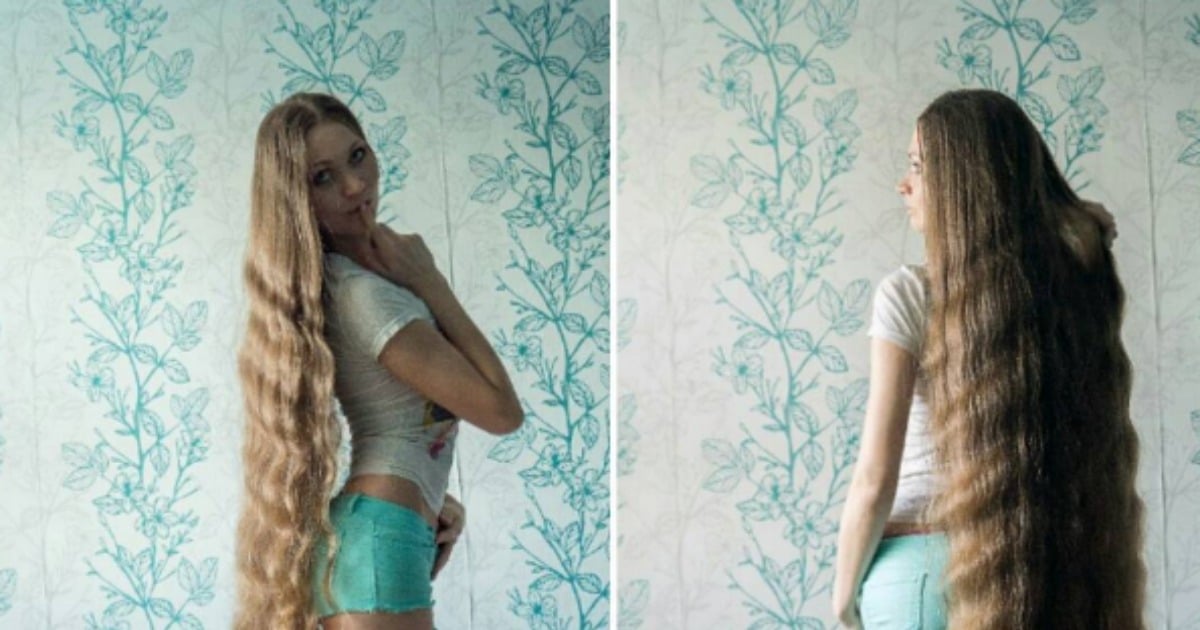 Thought your hair care routine was time consuming? Chances are it's not a patch on Dashik Gubanova's — the "real-life Rapunzel" living in Russia whose hair goes down to her shins.
Her SHINS.
(And no, she's not stuck in a tower. Well, as far as we know.)
Gubanova has been posting pictures of her hair on Instagram for just over a year, and her 125,000 followers can't get enough of it.
While not much is known about Gubanova herself, her hair has certainly achieved fame. 
After 13 years of dedicated hard work, Gubanova boasts a shiny river — nay, AMAZON — of surprisingly healthy-looking hair. Our arms are aching just thinking about that brush, wash and blowdry undertaking.
 (Watch: How much hair product you should actually be using. Post continues after video.)