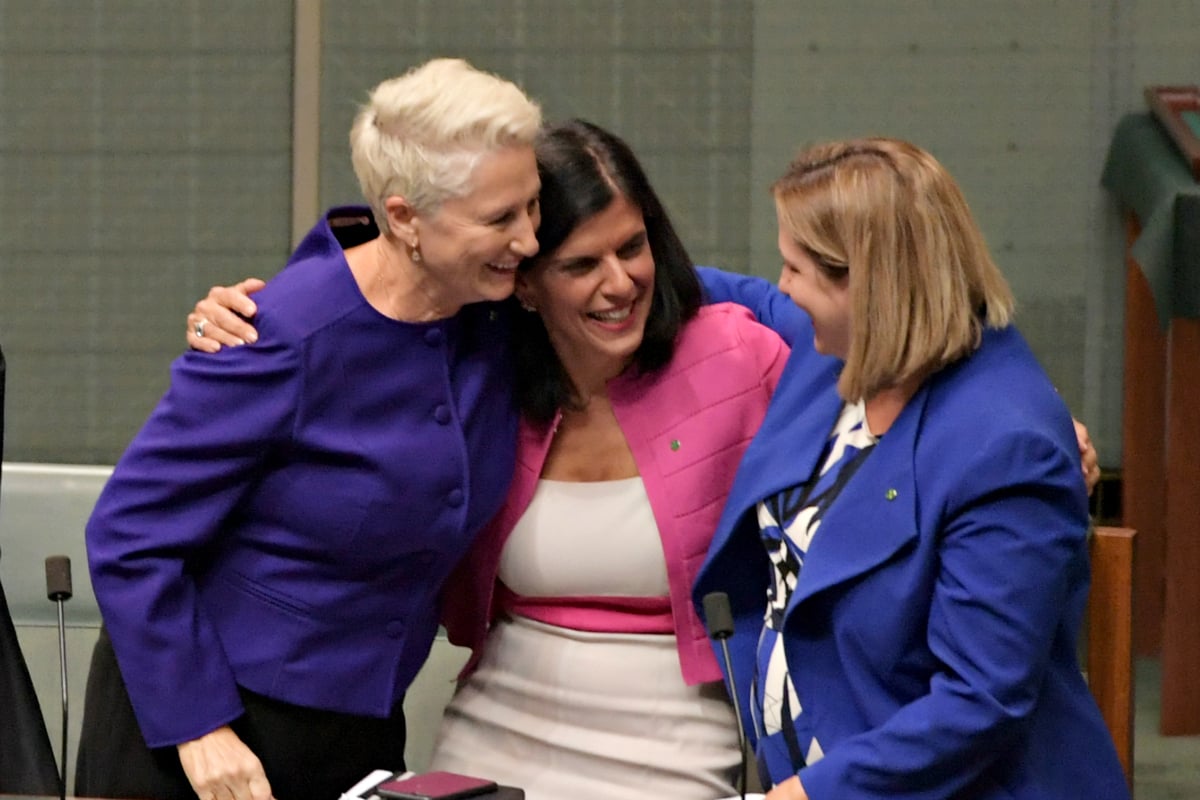 Today, humanity prevailed in Parliament. Our politicians voted in favour of granting a basic human right to the roughly 1000 men, women and children being held in offshore detention: the right to proper medical care.
Until then, the Australian Government would consider transferring detainees to the mainland for treatment, but only if their condition was life-threatening or they were at risk of "permanent, substantial disability". Yes, in that case, they would consider it.
But yesterday, on the floor of the House of Representatives, four women banded together to create much-needed change.
Spearheaded by Wentworth MP Professor Kerryn Phelps, fellow independents Cathy McGowan, Rebekha Sharkie and Julia Banks, along with Andrew Wilkie and Greens MP Adam Bandt, joined with Labor to pass what became known as the Medivac Bill – a piece of legislation that will clear the way for people detained on Manus Island and Nauru to be temporarily transferred to Australia for medical treatment.
For details on the bill, see: The refugee transfer bill has passed parliament against the wishes of the federal government.
Politically speaking, it was historic. The victory marked the first time the sitting Government has been defeated on substantial legislation in 77 years.
Practically speaking, it's likely to save lives. At least to avoid entirely preventable deaths, like that of 24-year-old Hamid Khazaei in 2014. Last year, a coroner determined that the Iranian detainee's passing was the direct result of "compounding errors" in his healthcare, including a lack of antibiotics on Manus and delays in approvals for his transfer to Australia.
And Thank You @drkerrynphelps for your advocacy, resilience and focus on a solutions focus ???????? https://t.co/E2gwROFCh7

— Julia Banks MP (@juliabanksmp) February 12, 2019