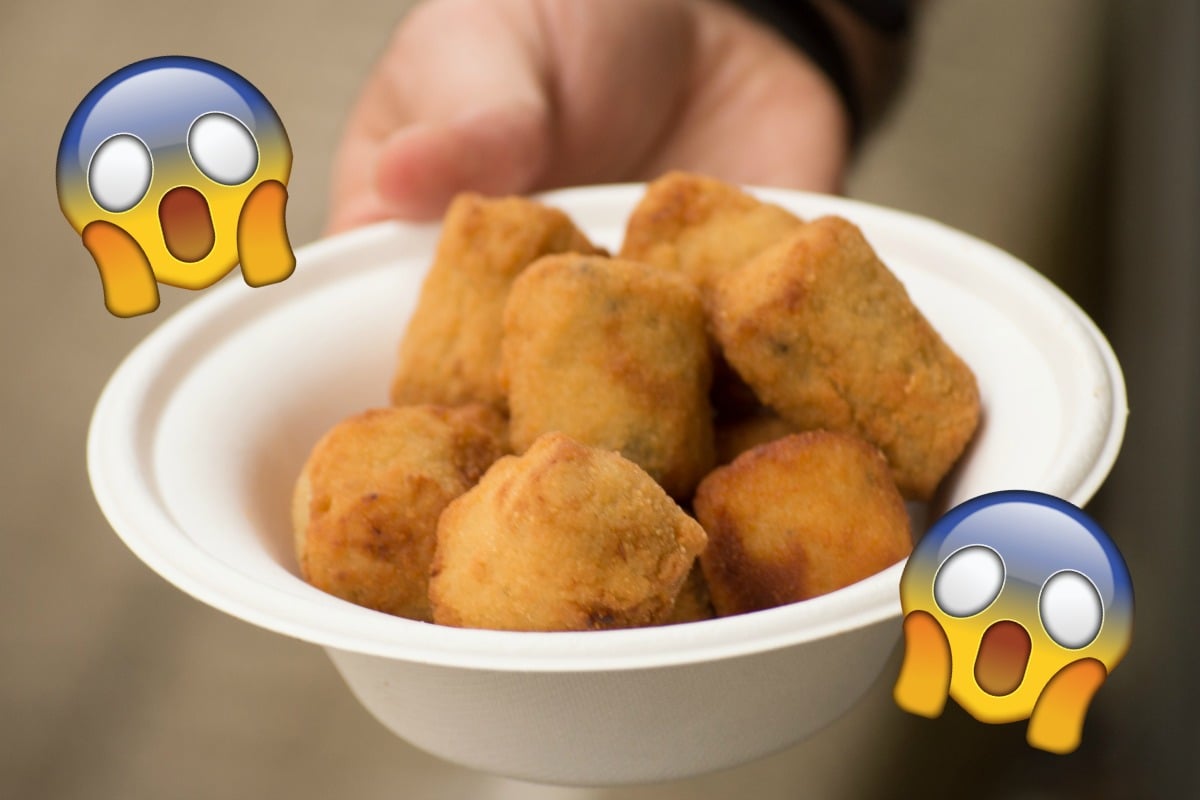 Ever really, really felt like some chicken nuggets?
Look, we feel you.
But there's good news – nuggets are about to get even better.
For years, vegans have missed out on all the fun things in life. Like cheese. Ice cream. And chicken nuggets.
But vegans can now rejoice – McDonald's are officially trialling vegan 'chicken' McNuggets in Norway.
The McVegan nuggets are made up of mashed potato, chickpeas, onion, carrots and corn. They are then covered in breadcrumbs and deep-fried. Yum.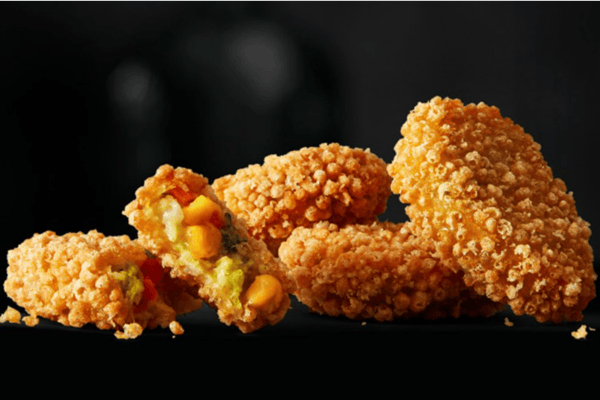 Of course, the vegan McNuggets aren't available in Australia just yet – but there's still a chance we could get them later down the track.