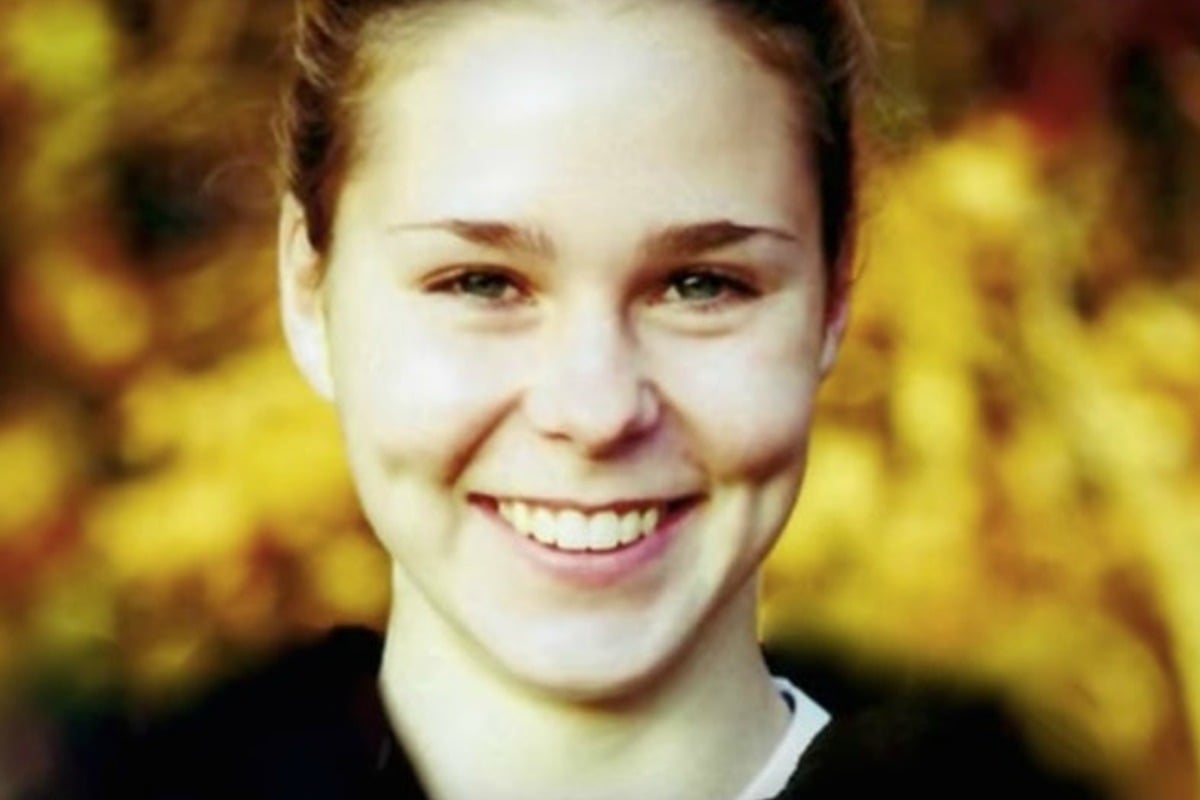 It was a blistering cold night when Maura Murray disappeared.
The University of Massachusetts student was driving her black Saturn through the winding roads of the White Mountains of New Hampshire, when she lost control of her car and ploughed into a snowbank.
Moments later, a local bus driver named Butch Atwood came upon the scene. Butch asked a shaking Maura whether she needed any help.
Panicking, Maura asked Butch not to call the authorities as she had already called Triple A.
No Footprints: The Mysterious Disappearance Of Maura Murray. Post continues after podcast.

The bus driver then drove the few hundred metres down the road to his house, certain that Maura was lying to him. As a local he knew there was no cell phone signal in the area and there was no way Maura could have called for help.
Once he parked in his driveway, Butch looked back at the scene to see Maura still at her car. He then went into the house and asked his wife to call 911.
When they looked out the window a few minutes later, Maura was gone.
There has never been a credible sighting of her since.
Maura's remains have never been found and she hasn't accessed her bank accounts or reached out to her family or friends since she vanished.
In the 15 years since her disappearance, Maura's case has become the obsession of many amatuer sleuths.
Blogs, reddit threads, two podcasts, and a book, have all been dedicated to the search for answers in the disappearance of the 21-year-old.
Some have referred to Maura as the original Gone Girl. She has been painted as an All-American girl next door, who was hiding dark secrets and a troubling past, behind her perfect grades and track star exterior.
But none have been more obsessed with the case then James Renner, an Ohio-based writer who spent years investigating Maura's disappearance and penning a book called True Crime Addict: How I Lost Myself in the Mysterious Disappearance of Maura Murray.
During his investigation, Renner discovered Maura was asked to leave the prestigious West Point Academy a couple of years before her disappearance, after she stole makeup from one of the stores on campus.