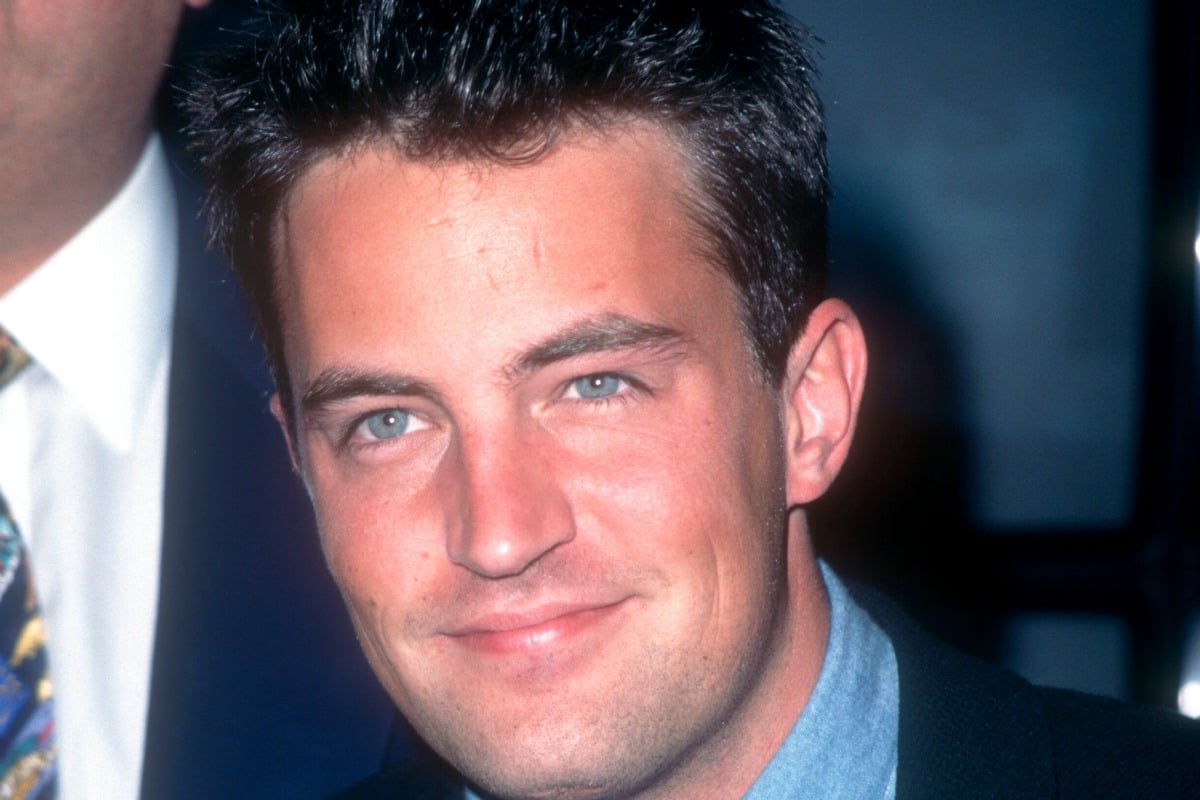 From the ages of 24 to 34, Matthew Perry seemingly had it all.
At the height of his fame, while starring as lovable underdog Chandler in Friends, he was one of the world's most recognisable faces.
Watch the iconic Friends "pivot" scene. Post continues after.
But behind the scenes, despite his high pay cheque, the fame and the glamour of Hollywood stardom – he was battling drug and alcohol addiction, often showing up to set "painfully hungover", and recently admitted that three years on the beloved sitcom are now just "a blur" to him.
The actor has been in and out of rehab since 1997 for addiction to prescription medication Vicodin and alcoholism. While in recent years, he's opened up about his struggles in interviews, on Twitter, and even launched his own rehab facility operating out of his home from 2013 to 2015, the 49-year-old actor was photographed in public for the first time in almost two years last week. His appearance has sparked concern amongst fans.