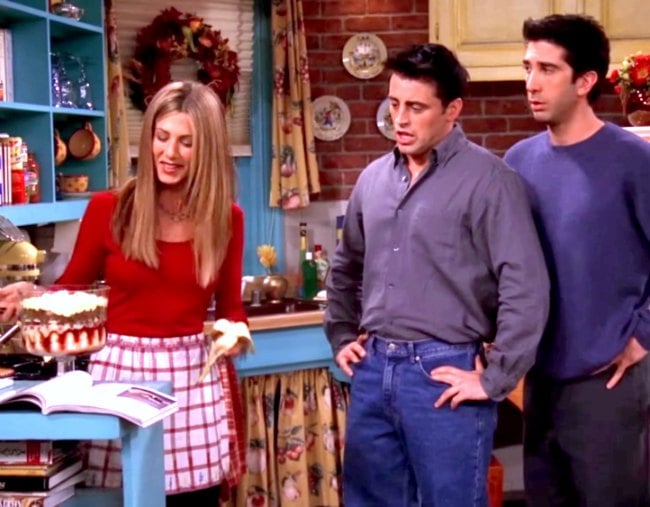 The show may have ended 14 years ago, but we will forever be thirsty for a litte Friends behind-the-scenes goss.
And this story, shared by Matt LeBlanc on The Graham Norton Show, is a doozy.
You'll all remember 'The One Where Ross Got High' (season six, episode nine), in which Rachel attempts to make an English trifle for Thanksgiving.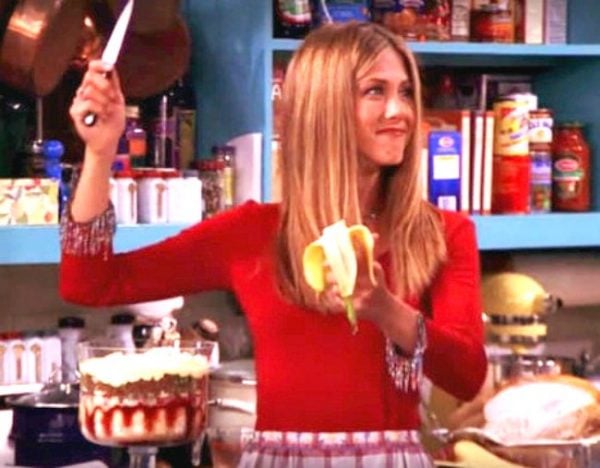 Just in case you don't recall - due to pages of her cookery book being stuck together, Rachel accidentally makes makes half an English trifle... and half a shepherd's pie.
This means her dish contains bananas, lady fingers, custard, jam... along with beef sauteed with an onions.
Yum.
In an attempt to save her feelings before she realises the error of her ways, Ross and Joey chow down on the concoction, clearing their plates while trying not to gag.
You can watch the exact scene here:
So far, so hilarious. But here's what you didn't see.