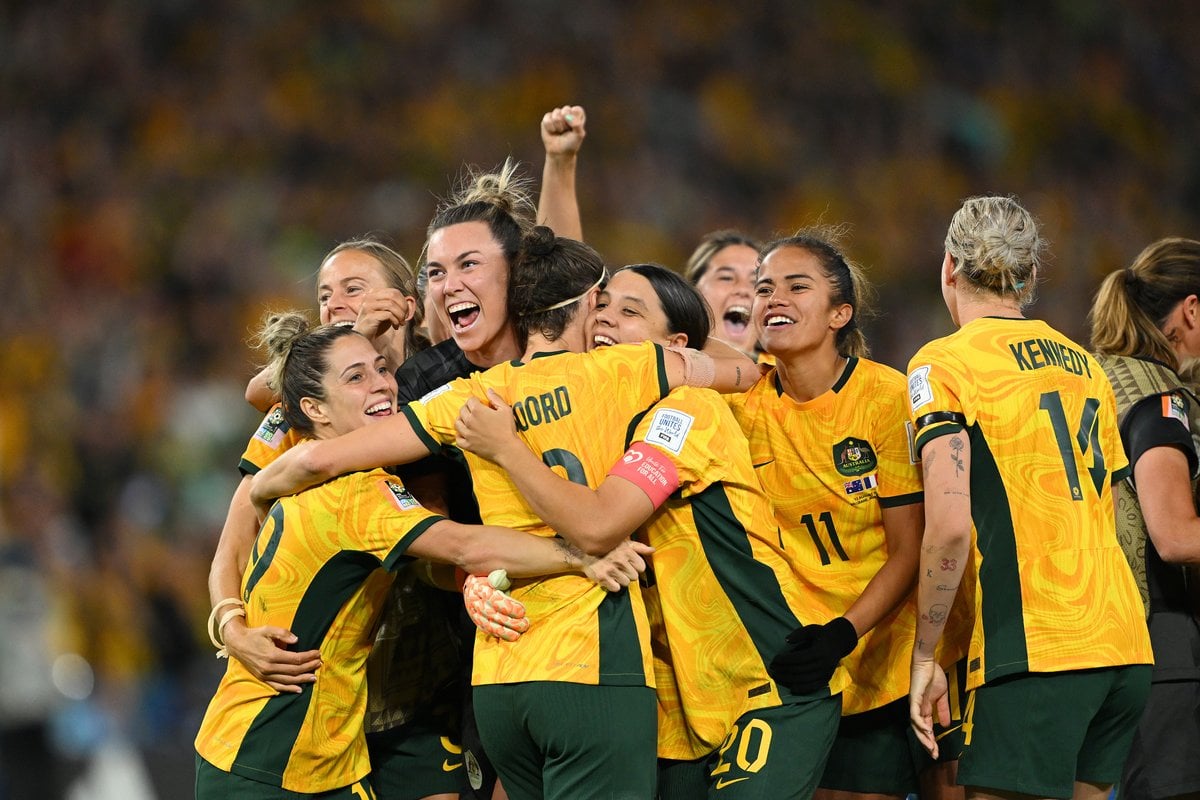 The outpouring of love and support for the Matildas across Australia is unlike anything we have seen before.
Not only have the Matildas players been kicking goals and showing extreme skill and athleticism on the pitch, but 'Matildas Fever' has spread to every area of our lives.
Tickets to their games have been like gold dust as record crowds gather to cheer them on. There has been a 'record-breaking demand' for their team jersey and associated merchandise, and they have set two national TV viewing records in the last week alone.
While they may not have won the World Cup on this occasion, they have truly won the hearts of a nation.
Watch: The trailer for The Matildas documentary on Disney +. Post continues below.
So it is no great surprise to learn that not only are the Matildas inspiring kids to play soccer, watch soccer and wear soccer-related outfits, but they are also inspiring parents to give their babies Matilda-themed names.
Searches for the name 'Matilda' are up by 148 per cent on the Nameberry website.
"The name is perennially popular on Nameberry, but the achievements of the Matildas are now attracting more attention to this wonderful name," Nameberry CEO Sophie Kihm told 9Honey Parenting earlier this week.