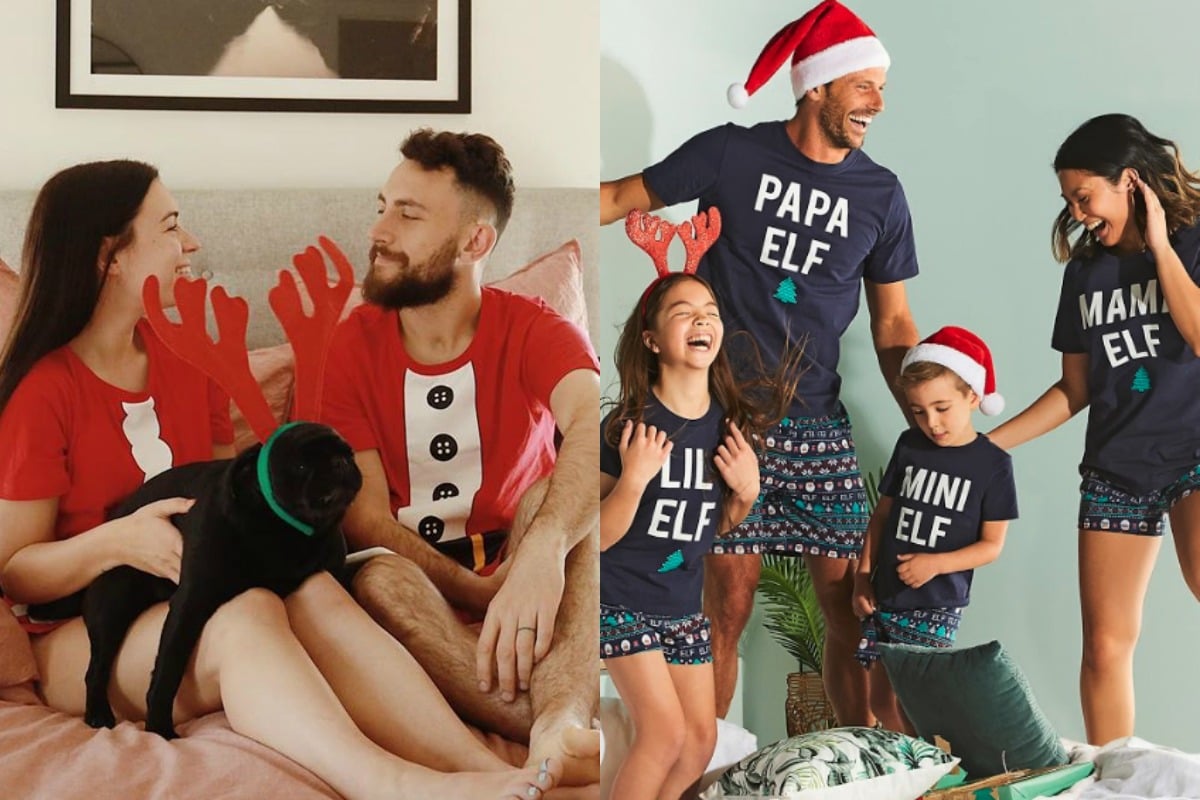 We're just under two months out from Christmas but we have some very important news we must share immediately.
BIG W are selling matching Christmas pyjamas for your entire family, including – of course – your fur baby.
The pyjamas come in five different styles including Dr Seuss, Santa, Elf,  Monopoly and even… Baby Shark pyjamas. Yep, they seem to have everyone covered.
Each set ranges from $12 to $25, depending on the style and size.