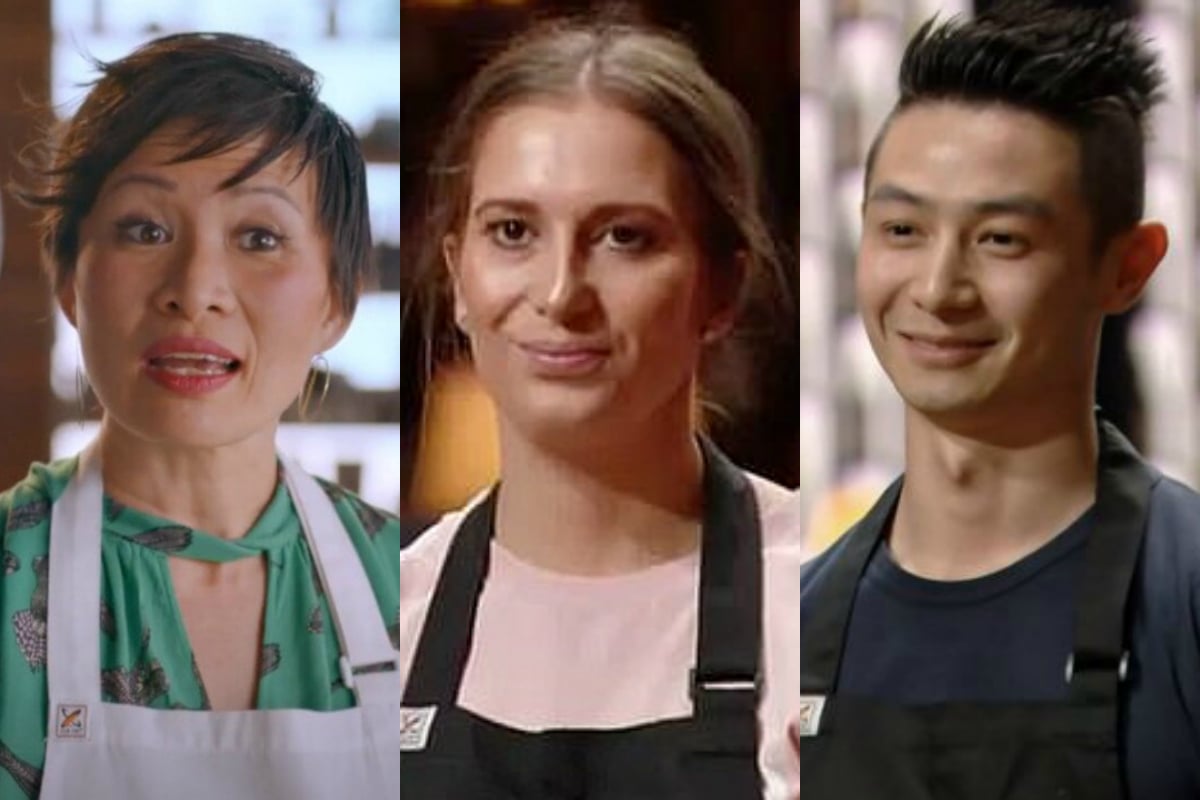 We are down to top nine of MasterChef Australia 2020. That may seem like an odd point at which to call the winner. But hey, we're just that invested.
Below, I have compiled a list of whose unbalanced/under-seasoned/shallow-flavoured dish is going to send them home next; from Sunday night's all-in street-food elimination, right through to the finale.
No matter what happens on Masterchef, we'll always have Katy Perry. Relive the magic of her episode below. (Post continues.)
'Based on what?' I hear you ask.
Good question.
I could walk you through some highly advanced modelling based on past performance and predictive analytics, but I didn't actually do any of that.
Instead, I used a mix of womanly instinct, unashamed favouritism and a few spoilers from The Daily Mail.
So here we go. In a very particular order...
9. Khanh Ong
A forensic analysis of the promo for Sunday night's episode has led me to conclude that Khanh is going home next.
By which I mean they're setting it up to look like Emelia is going which means she definitely isn't, and there are lingering shots of Khanh, and the words 'fan favourite' are used.