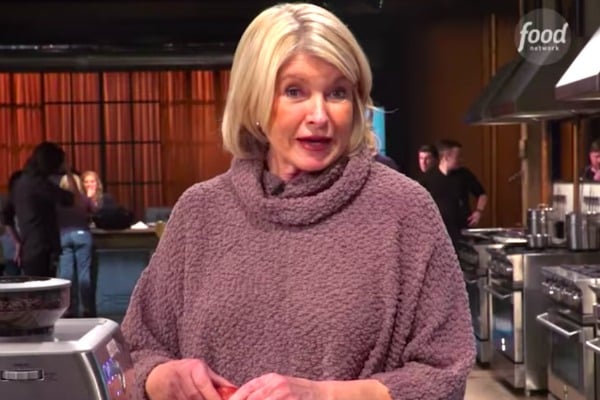 The internet is chock-full of helpful and handy cooking (and eating) tips and tricks.
From the bathroom tool that helps to cook the perfect roast chicken to the hack for finding the perfectly ripe avocado every single time, there's a lot of cooking hacks out there.
But while some of the hacks are incredibly helpful, others are a bit, erm, bizarre. 
The latest cooking hack we've stumbled upon, courtesy of Martha Stewart, is quite possibly the weirdest we've seen all year.
You see, instead of using a microwave or the stove to cook scrambled eggs, Martha recommends using a very different kitchen tool to cook the perfect eggs.
It's… a coffee machine.
Yep, we're confused too.
Martha's hack was shared in a video on Food Network's Twitter and Facebook, which Yahoo Lifestyle  shared.
.@MarthaStewart makes her scrambled eggs with a tool you might not expect. Don't miss Martha judging a breakfast battle on an all-new #Chopped tonight at 9|8c! pic.twitter.com/nTXBB0pXF1

— Food Network (@FoodNetwork) December 18, 2018
In the video, Martha combines two eggs, one-and-a-half teaspoons of butter and some salt and pepper in a heat-proof jug.
After mixing the ingredients with a fork, Martha inserted the steam wand of her coffee machine to scramble the eggs.
"It steams the eggs into the softest, fluffiest scrambled eggs," Martha said while "frothing" the eggs.