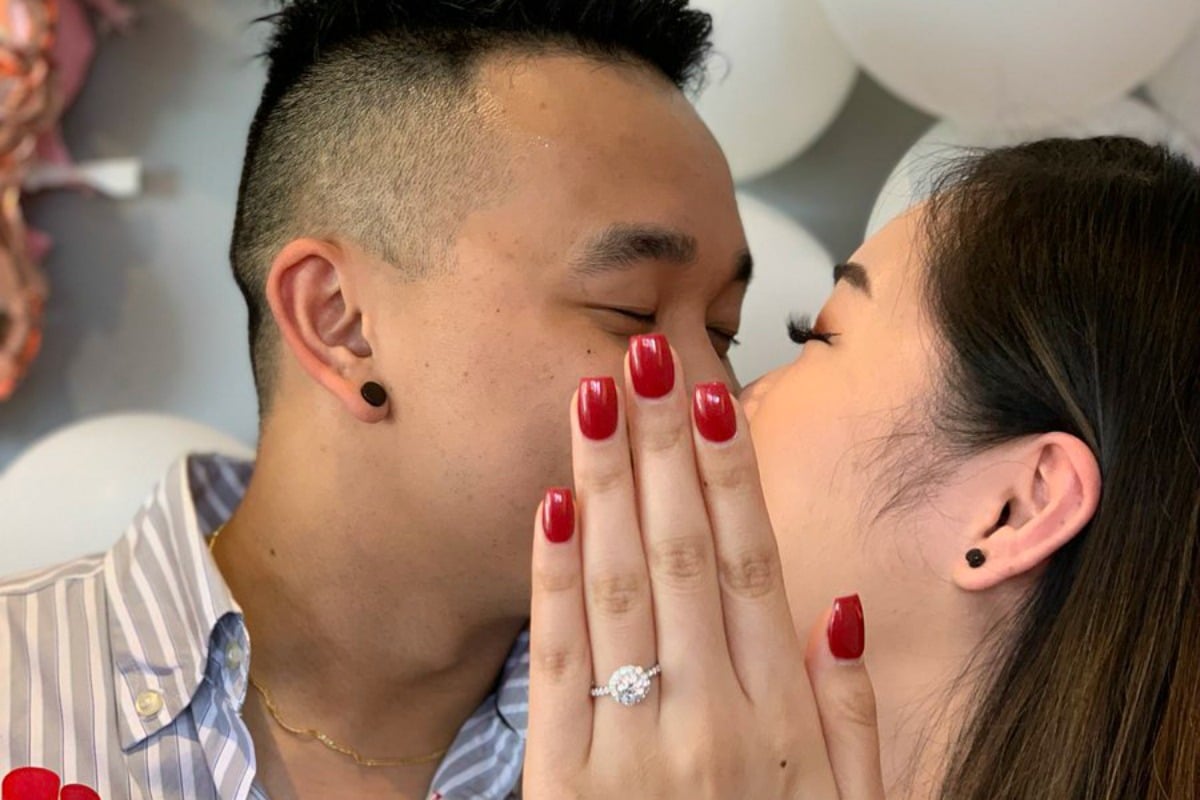 A viral photo shared on Twitter has shone a spotlight on something most women have quietly thought about, but never wanted to say out loud, when it comes to getting engaged.
Let's be real: Did you even get engaged if you don't post a photo of you with your fiancé and the wedding ring, within an hour of the proposal? Pfft, obviously not.
But this poses a problem.
What if you weren't… ready. Nail-wise.
Twitter user @goodgaljenjen, shared how she became the official MVP at her cousin's engagement by offering her hand-modelling duties during a crucial moment.
Observe:
My cousin's boyfriend proposed to her but she didn't have her nails done lmao pic.twitter.com/FUwwplzkYg

— Jenna (@goodgaljenjen) November 3, 2018
Jenna's tweet was short and sweet, but said everything about a) the awkwardness of getting engaged when your hand and nails are not in their best condition, and b) the 'expectations' vs 'reality' divide of any Instagram engagement shot.
And excuse us, but can we just take a minute to appreciate the crossed-arm, multi-tasking, second-camera action? Truly, photography work worthy of an A-grade influencer.