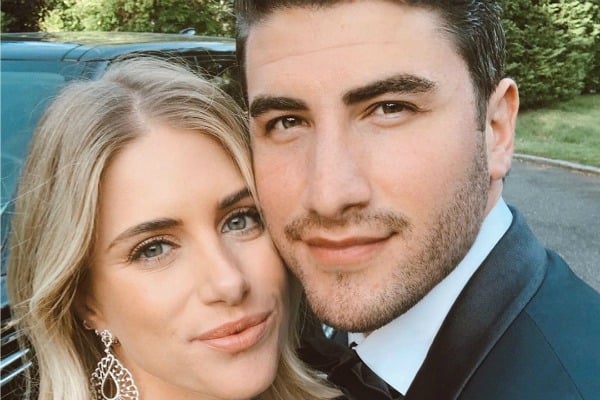 When US influencer Gabriel Grossman dropped down on one knee in front of his partner, Goop executive Marissa Fuchs, 89,600 people tuned in via an emotional, visually stunning Instagram video.
Set on the luscious green lawns of a sprawling Parisian chateau, the enviable proposal looked every bit the pinnacle of romance – like a scene from a film, complete with perfectly produced video footage.
Check out the Rich Dogs of Instagram below. Post continues after video.
But the elaborate engagement, which culminated in an intimate destination wedding, has raised eyebrows after documents were leaked online suggesting every inch of it had been meticulously planned in collaboration with multiple brands.