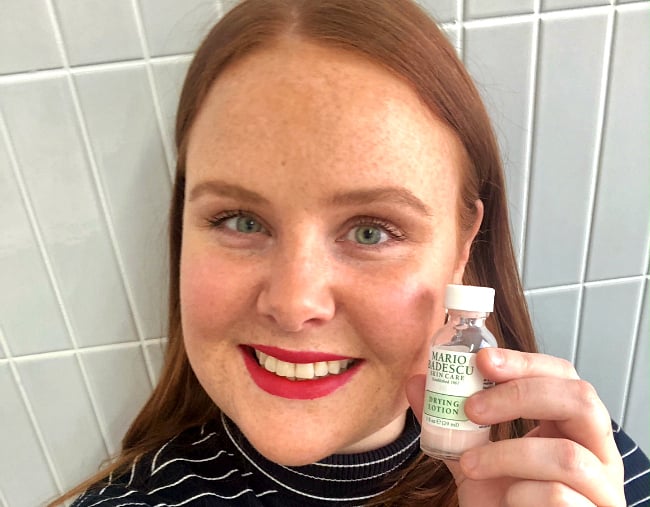 Everyone remembers the moment they picked up their first bottle of Mario Badescu Dry Lotion.
Like taking the training wheels off for the first time or tasting your first sip of Moscato at 18 (minus a couple of years), there's something truly magical about popping its pink, gooey substance on a pimple and watching it shrivel up.
There's a good reason this unassuming bottle is one of Mecca's top selling skincare products. According to bloggers, beauty editors and celebrities including Bella Hadid, Kylie Jenner and Zoe Foster-Blake, it's pretty much the most effective ways to fight breakouts, and quickly.
The $24 product contains fast acting ingredients like salicyclic acid, zinc oxide and sulfur to draw out your spot and calamine to soothe and speed up the blemish's healing process, and lasts for up to 24 months.