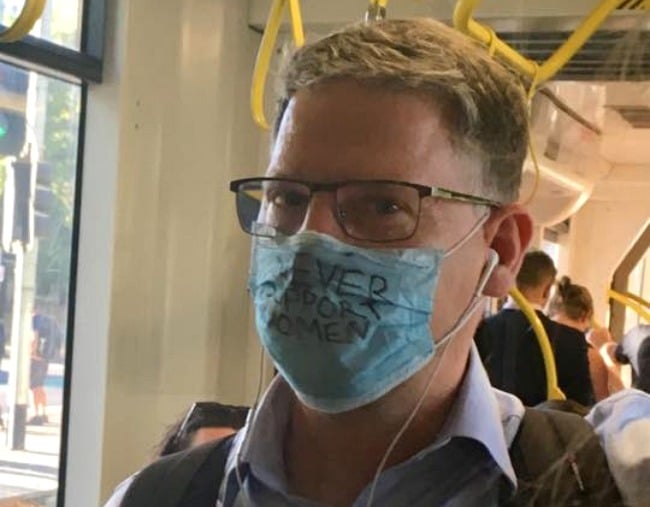 Some people celebrated International Women's Day by talking about the achievements of inspiring, incredible and influential women…
Then there's this guy, who chose to don a surgical mask with the words 'Never support women' on it, and ride around on Melbourne trams.
Fellow commuters spotted the man and shared with the Facebook group Feminism & Decolonisation, who posted a photo of the man as a public service announcement.
Mia explains what Frances McDormand was going on about. Post continues.
"We live in a world where men feel safe publicly promoting sexism and misogyny while I don't feel safe wearing a miniskirt in rush hour in case I'm assaulted," the group's moderator wrote.