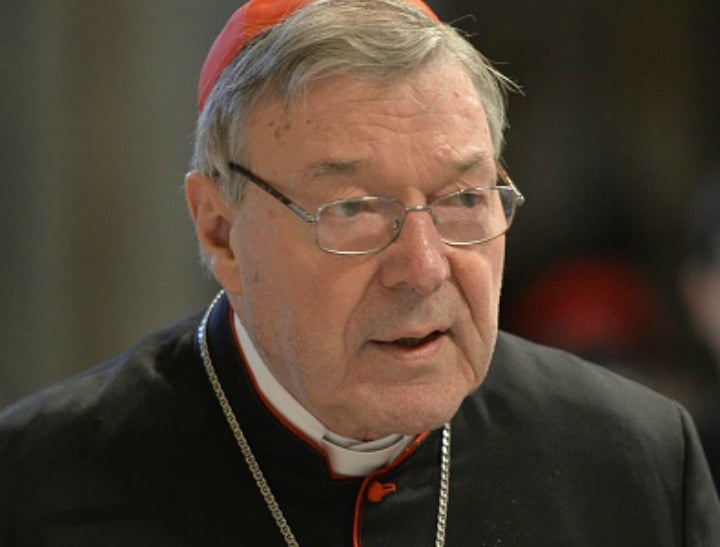 We've rounded up all the news you need to know this morning — so you don't have to go searching.
1. Cardinal George Pell denies claims he tried to bribe David Ridsdale to be silent over uncle's sexual abuse
Trigger warning: This post contains details of child sexual abuse.
"I was bleeding from the top of my back to my shins… I later discovered I had bite marks on my privates."
A 72-year-old man has told an inquiry into child sexual abuse of the horrific traumas he suffered at St Joseph's Orphanage in Ballarat.
Gordon Hill said he was repeatedly beaten by the nuns and sexually abused by priests who ran the institution.
According to The Age, Mr Hill still has scars all over his body from where nuns hit him with sticks and whips.
He said the "mess" his blood made on the floor once, got him sent to a four by four-metre "dungeon", where he slept on a concrete slab and used a bucket for a toilet.
Mr Hill told the Royal Commission into Institutional Responses to Child Sexual Abuse that he still struggles to sleep at night.
He hopes the institutions can be sued so their victims can receive compensation for the abuse they suffered.
Meanwhile, Cardinal George Pell has denied he attempted to bribe the nephew of a paedophile priest to not speak of his sexual assault.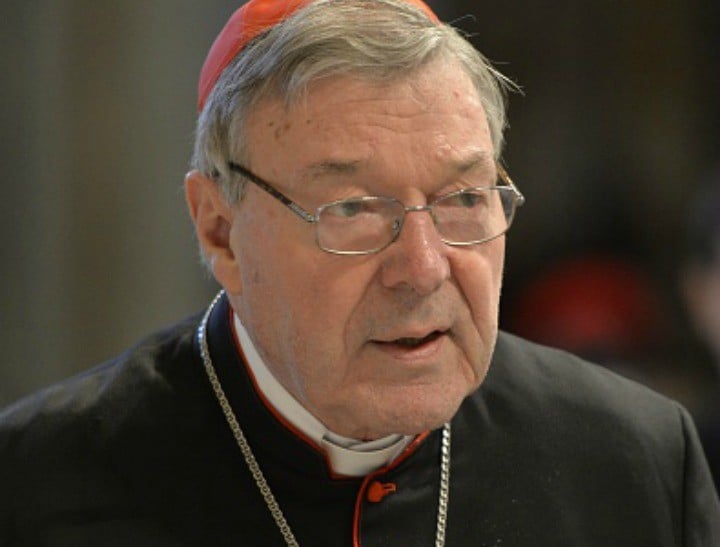 David Ridsdale told the Commission that Cardinal Pell attempted to bribe him into silence in 1993, after learning of the abuse.
"George then began to talk about my growing family and my need to take care of their needs. He mentioned how I would soon have to buy a car or house for my family," Mr Ridsdale said.
"'I want to know what it will take to keep you quiet,'" Mr Ridsdale quoted Cardinal Pell as saying.
In a statement, Pell flatly denies this allegation.

2. Man who paid $440,000 to kill an endangered rhino has claimed his prize.
An American man has shot an endangered rhinoceros in Namibia, after winning an auction to claim the animal's life.
Last year, Corey Knowlton from Texas bid a winning $US350,000 ($442,170) to kill the endangered black rhino.
Knowlton spent three days hunting the animal, accompanied by government officials who ensured he shot the right animal.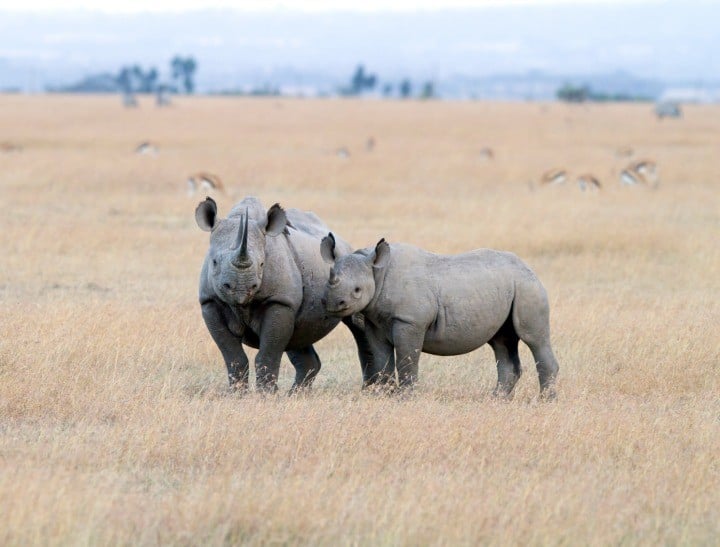 Knowlton drew international criticism after winning the auction, but insists its he's doing it for the good of the species."I think people have a problem just with the fact that I like to hunt," Mr Knowlton said.
"I want to see the black rhino as abundant as it can be. I believe in the survival of the species."
Fairfax Media reports the only rhinos selected for the hunts are old ones that no longer breed and those that pose a threat to younger rhinos.It is believed Mr Knowlton's funds will go towards conservation in Namibia.

3. Family of woman murdered by partner, devastated after charges reduced.
The family of Rekiah O'Donnell, a 22-year-old girl murdered by her partner, are devastated after courts cleared the accused of murder.
O'Donnell's partner, Nelson Lai, 35, shot Ms O'Donnell in the head on an ice-fuelled rampage in October.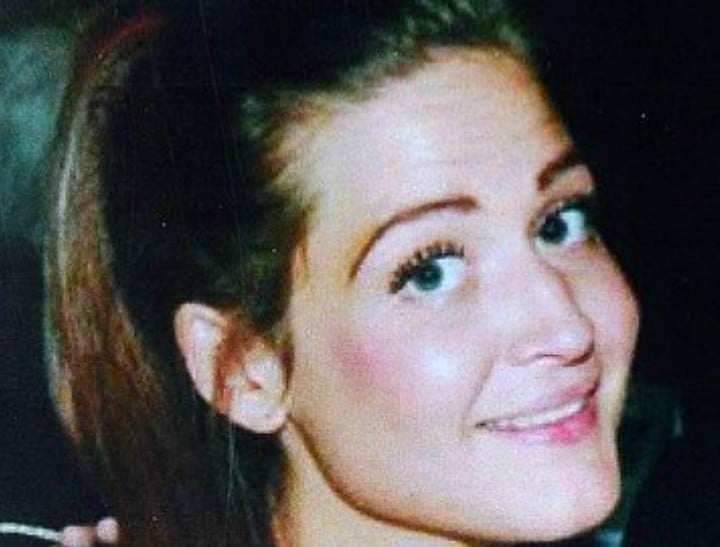 Now, Mail Online reports Lai has been cleared of murder and had his sentence reduced to manslaughter after the courts found he could not be held accountable because of his ice addiction.
Ms O'Donnell's brother Jesse is not convinced Mr Lai didn't know what he was doing at the time of the murder.
"There was so much evidence including threats to kill days before he killed her," he said on A Current Affair.
"The defence's case rests on the fact that he would have been tired, fatigued from chronic ice use up to five days beforehand.
"They were saying that he hadn't slept in that long so when he was tipping the bullets out he was so fatigued and that he essentially couldn't count that there were five bullets instead of six  – he was not able to count up to six."
Now the family is campaigning for the introduction of Rekiah's law, to ensure harsher punishment for domestic abusers.
4. Domestic violence register to be trialled in NSW.
A domestic violence register is set to start trial in New South Wales.
The register aims to identify men previously convicted of domestic abuse, and make these detail available to their present spouses.
According to the Mail Online, parents will be able to ask police to inform their daughters about their boyfriend's violent history or friends who think a woman is in an abusive relationship can request information about a man's past to be disclosed to her.
The register is based on a UK model, and will be trialled in NSW before being rolled out nationally.
5. Johnny Depp will not be returning to Australia.
Johnny Depp has returned to the United States after he and his dogs were told to "bugger off".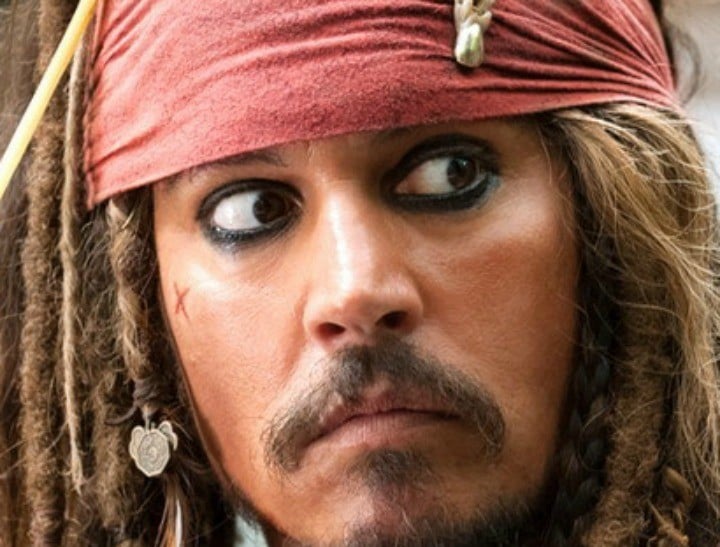 Depp, 51, attempted to smuggle his dogs, Boo and Pistol, into Australia, where he is filming the latest Pirates of the Caribbean instalment.
After Agriculture Minister Barnaby Joyce took a strong stance against allowing the dogs in to the country,  Depp's wife, Amber Heard, was forced to take them back to their home in Los Angeles.
Now, The Gold Coast Bulletin reports Depp has followed his wife back to LA, despite filming on the $250 million project due to reconvene today.
6. Celebrities and politicians among suspected historical paedophile co-hort.
British authorities suspect 261 prominent personalities of child sexual abuse in the United Kingdom.
Police have said 1,433 are being investigated into a massive inquiry into historic child sex abuse.
It is believed 135 suspects work or worked in TV, film or radio, 76 are politicians, 43 are from the music industry and seven from the sporting world.
Approximately 216 of the suspects are now deceased, Fairfax Media reports.

7. The world's biggest car recall will hit Australia hard.
At least half a million Australian cars will be recalled after they were fitted with faulty airbags.
Japanese company Takata, which manufactures 20 per cent of the car industry's airbags, has admitted to a US hearing that the number of faulty airbags is larger than originally thought.
The car brands affected include Toyota, Honda, Mazda, Nissan, BMW, Mercedes-Benz, Lexus, Chrysler, Ford and General Motors.
Around 63 million cars will be recalled worldwide. So far 556,000 have been recalled in Australia, but this number is expected to rise, News Corp reports.

8. Daniel Morcombe's killer loses appeal.
The man convicted of killing Daniel Morcombe has lost his appeal, a court ruled today.
Brett Peter Cowan previously confessed to police that he abducted and killed the 13-year-old Queensland boy in 2003, and was sentenced to life in prison in 2014, with a non-parole period of 20 years.
His lawyers later launched an appeal, arguing the confession was inadmissable and ruling unjust for several reasons, including media prejudice.
Today, Cowan lost this appeal.

Watch today's news headlines: 
Do you have a news tip? Email [email protected]
[post_snippet id=324408]