Staunch republican Malcolm Turnbull says 20 years ago he would have never imagined that he would meet the Queen as Prime Minister of Australia.
The final official event for Mr Turnbull before heading back to Australia after a trip to Germany, France and England was an audience with the Queen at Buckingham Palace.
Speaking to reporters before the meeting, Mr Turnbull, who co-founded the Australian Republican Movement, said politics is "full of unpredictable events" before cleverly declaring himself an "Elizabethan".
"Even republicans like myself can be, and in my case are, very strong Elizabethans," he said.
The Prime Minister paid tribute to the 91-year-old monarch as having embodied "selfless public service, dignity, wisdom and leadership for longer and more magnificently than anyone alive today".
The Queen wore a diamond-encrusted wattle brooch while receiving Mr Turnbull on Tuesday.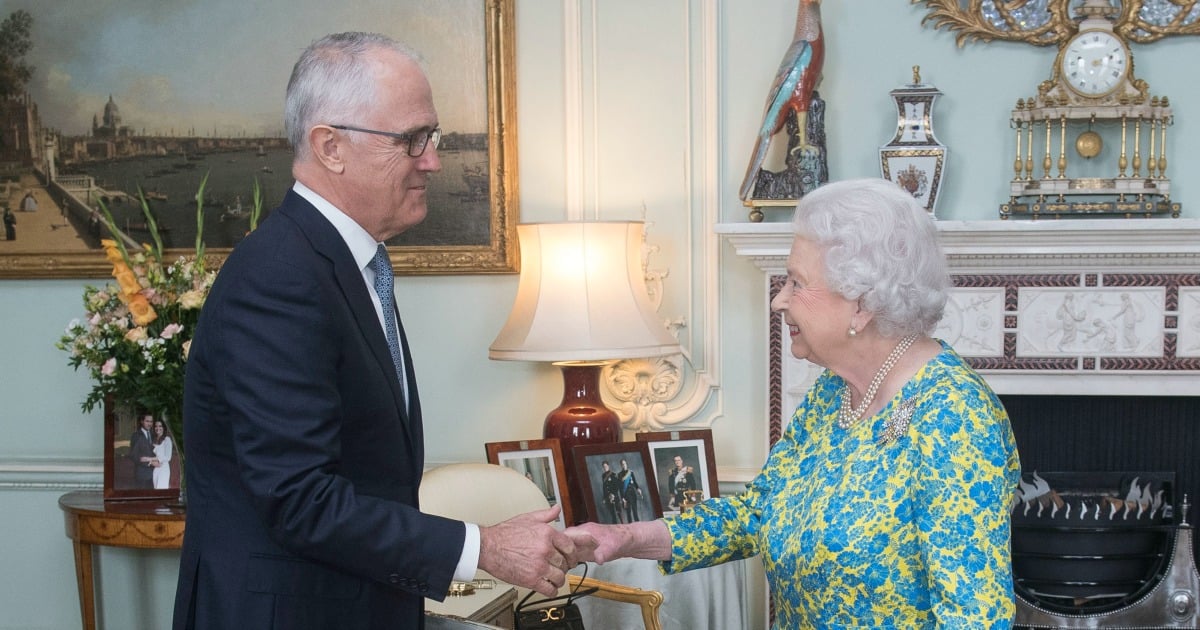 The Queen has worn the yellow and blue diamond item many times, which was given to her early in her reign during the 1954 Commonwealth tour.