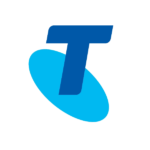 Last week I received word from the PM's office that Malcolm Turnbull would be available for an inteview.
This was good news. Unlike his predecessor Tony Abbott, who refused to talk to us for the entire duration of his Prime Ministership – despite also being the Minister for Women (remember THAT???) – the current PM clearly understood the value of talking to women.
"Would he be able to come to our office here at Mamamia?" I asked cheekily. "Everyone would love to meet him."
Alas, he was too busy so we went to him at his Sydney office. Naturally, I dressed to match the curtains.
Enough about my skirt (Dotti, if you're interested)... this was all just a bit of silliness before the main event.
We had a crew there from our video department, our social media guru and Mamamia's Managing Director Kylie came along too to meet the PM, because why not?
The plan was to do the interview on Facebook live via a phone, while also filming our own video and recording seperate audio for my No Filter podcast.
Listen: Malcolm Turnbull speaks about his marriage to Lucy. (Post continues after audio.)
We had a phone, two cameras, lapel mics and seperate mics on stands. We had a back-up phone and five trained professionals standing around making sure everything was working. Because it's not like you can interview the PM and then afterwards say, "Oh no, we forgot to press record. Can we just go again, Mr Turnbull?"
WHAT COULD POSSIBLY GO WRONG.
Malcolm arrived in the space where we'd set up with no fanfare and very discreet security, was his charming self, shook hands, chatted with everyone amiably while we attached the mic to his jacket. He and I perched on high stools and he asked how things were going with Mamamia. He knows a lot about our business and about media in general, especially digital media. We talked about that in our interview and he had some lovely things to say about Mamamia.
So what did I ask him about? You'll have to listen to the podcast (above) or you can watch some of the videos we cut up. But I know it won't make any difference asking you not to tell me what you wished I'd asked him, but believe me, I planned it out carefully.
There will no doubt be people who are disappointed that I didn't ask him about this issue or that one or that I didn't go hard enough about this or ask enough follow up questions about that. Also, I'm not Leigh Sales, who is the master of the political interview. I would be lucky to drink her bathwater.
So, I didn't try to be. I've interviewed enough politicians to know that if you ask them about policy, they will delightedly launch into 90 minutes of talking points and then your time will be up before you've even asked a second question. It's a trap — unless you are Leigh Sales.
I wanted to ask about some different thing, get some different sides of the PM. And because I only had 20 minutes, I plotted out beforehand, on a Post-It note, the map of how I wanted the interview to go. In the end there were only six words on it - reminders of the topics I'd chosen after reading through the hundreds and hundreds of comments, questions and suggestions you left me when I asked what you wanted to know from the PM.
Listen to Mia Freedman's full interview with Malcolm Turnbull here. (Post continues after audio.)
Oh, and about halfway through, just when I'd started to relax into it, we were interrupted by one of the Mamamia team who informed us the Facebook Live had gone down due to dodgy wireless in the building. GAH. Interviews are all about pace and rapport and momentum. You don't want an interruption like that. Really, you don't. But once I'd quickly established that the audio and video were working (just not the live stream) I decided to keep right on going.
By the end of it, he was showing us his wedding photos that he accessed via Dropbox on his phone.
I have to say, the way his face lit up when he spoke about Lucy, his wife of 37 years... that was something you don't see all that often.
So I'll be interested to hear what you think.
What's one question you would ask our PM if you had the chance?
This content was created with thanks to our brand partner Telstra Smart Home.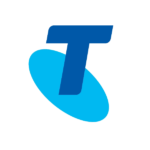 You can make any house a smart home with Telstra Smart Home™ + broadband. Keep an eye on things at home when you're out, check you've turned off your appliances and closed your windows or make it look like you're at home, even when you're not. You can connect with your home and loved ones through Telstra Smart Home. It's just one way Telstra is helping create a brilliant connected future for everyone.