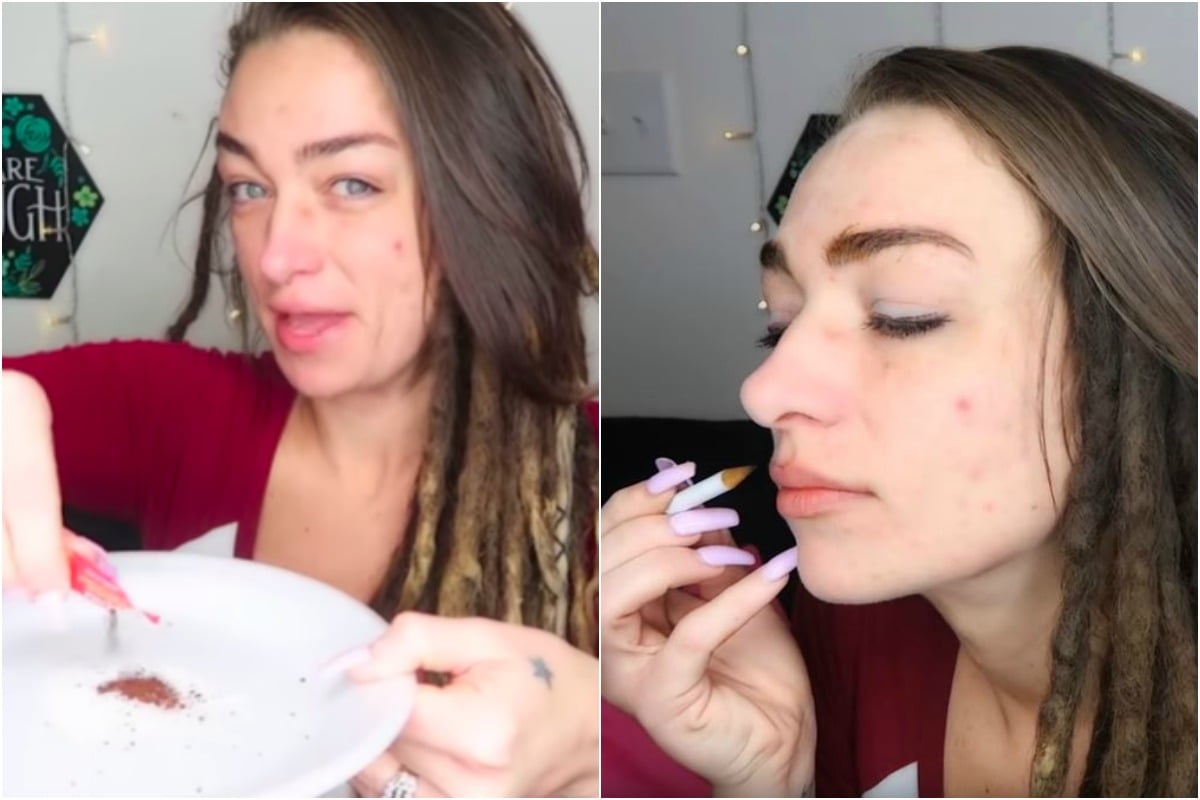 Talcum powder + ground up instant coffee = mineral foundation.
Please enjoy this accurate depiction of us digesting this information:
Chances are you've never stopped and thought to yourself, "Hmmm, I wonder how women in prison do their makeup?"
Well, do we have a Friday treat for you.
Let us impress you all with the fascinating world of jail beauty, because it's possibly the cleverest thing we've ever witnessed. 
We can't look away from a YouTube beauty tutorial by former inmate Christina Randall that shows step-by-step how she did her face behind bars.
Watch a snippet here. Post continues after video.
Bit of background: Christina started getting into trouble from the age of 12 and spent her teenage years in and out of juvenile detention for violence, underage drinking and escaping custody amongst a string of offences.
Aged 21, she was locked up for three years in a proper adult prison due to a culmination of all of her run-ins with the law.