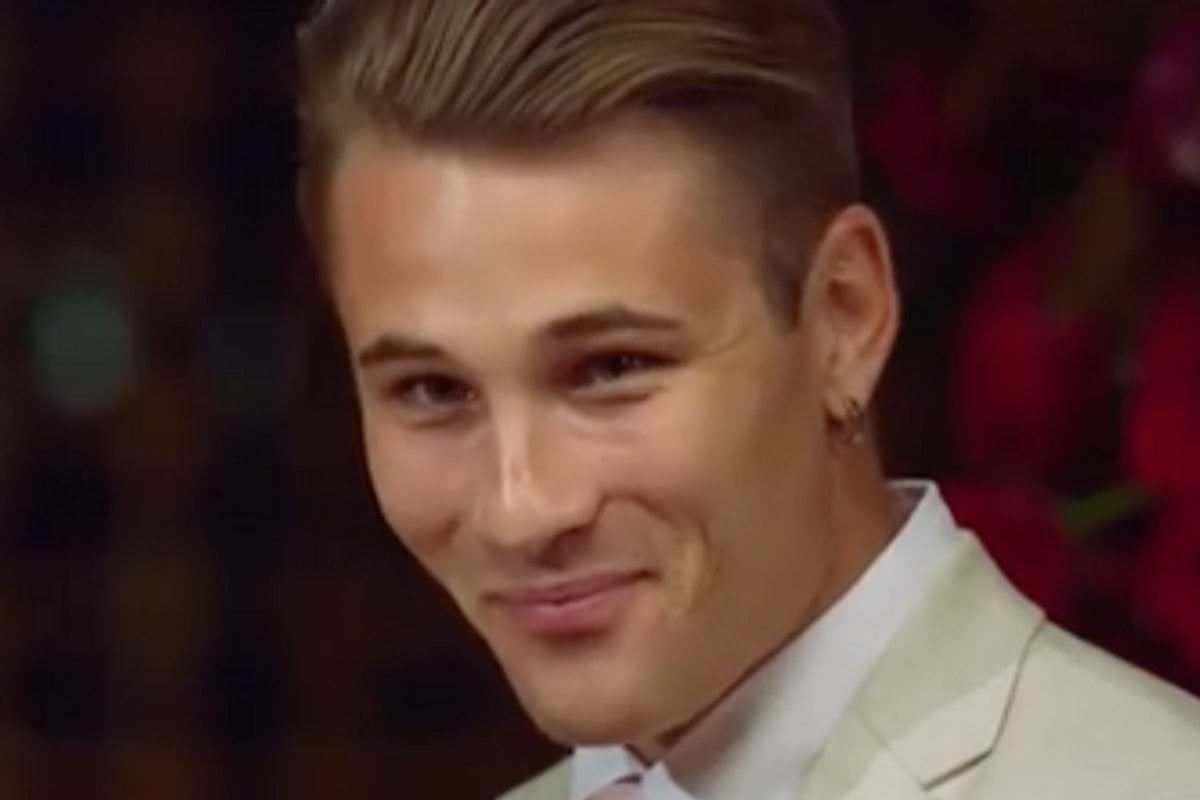 To catch up on all the MAFS 2022 recaps and gossip, visit our MAFS hub page.
It's the morning after Tamara and Brent's wedding and yeah, they're still fighting about the upside down knife that wasn't upside down but that Tamara felt was upside down which should be just as important. 
Brent is unsure if what he's feeling is sexual chemistry, or if Tamara is blatantly bullying him and Sir it's inarguably the latter.
Tamara has started to compile a list of things her husband is not allowed to do, which includes:
- Be sarcastic at any point
- Refuse to apologise for cutlery related misunderstandings
- Work in a toy shop
- Work in any shop/bar/hospitality venue more broadly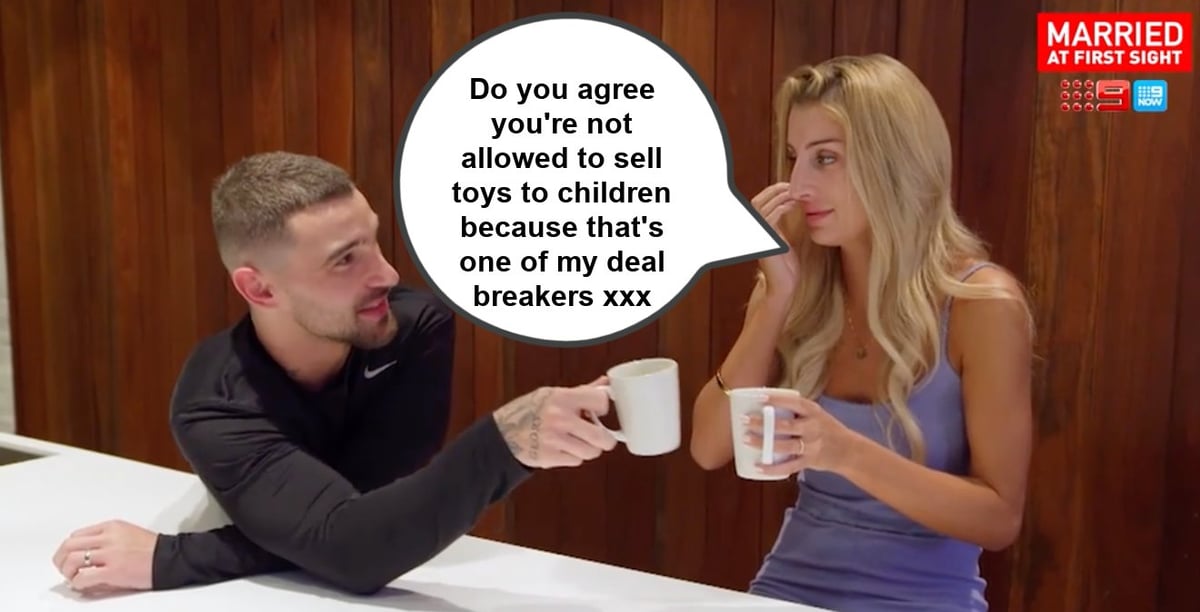 "It's a pretty clear boundary for me. For obvious reasons." 
Brent on the other hand has deduced that his wife is most likely a 'psychopath' but is willing to work with that. So.
Over in... another place... Anthony and Selin have woken from the nightmare that is getting married on Channel Nine only to discover it wasn't a dream after all. 
Anthony repeatedly tries to feed Selin fruit from a bowl, even though she has her own hands which she has probably used in the past for inserting food into her own mouth.