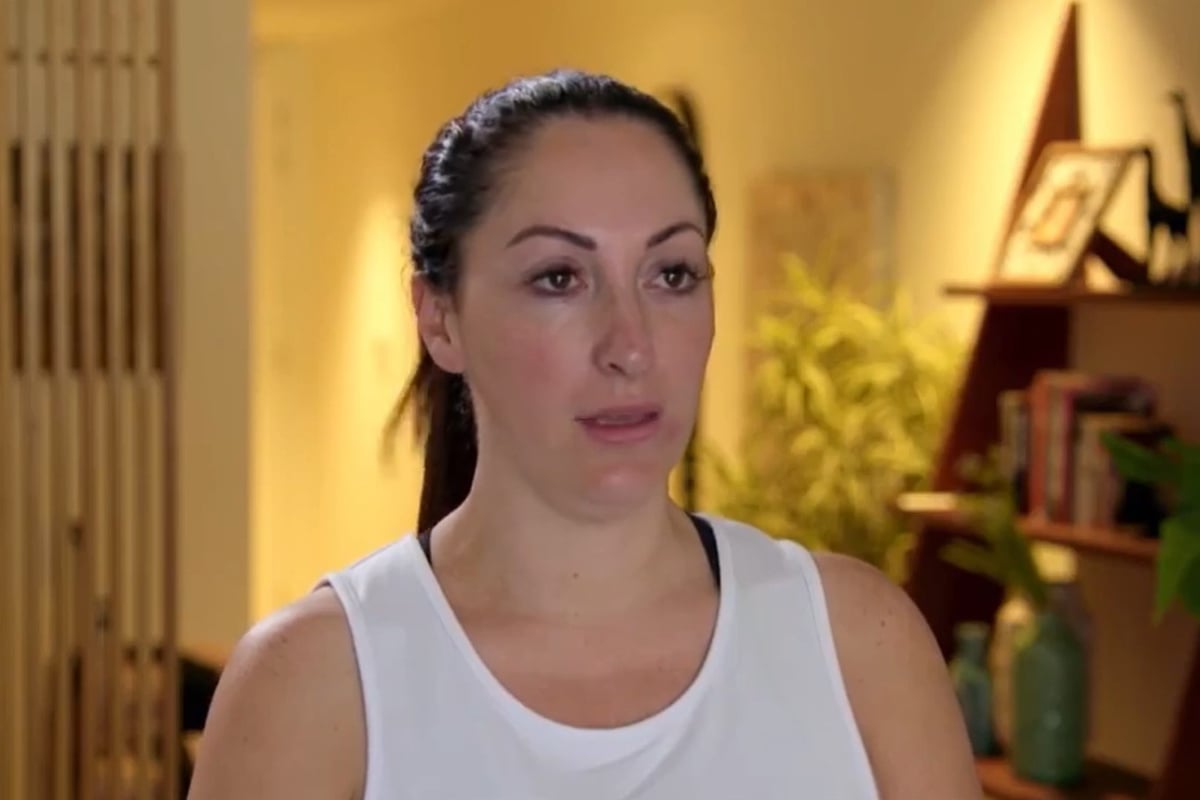 To catch up on all the MAFS 2020 recaps and gossip, check out The Twins recaps and visit our MAFS hub page. And sign up for our Recaps newsletter to get them straight into your inbox.
It took precisely one day of Married at First Sight's "Intimacy Week" for participant Poppy to pack her bags.
The mother-of-two left the experiment behind on Monday night's episode, telling producers she missed her two-year-old twins.
Luke was devastated. And Australia was devastated for him.
Side note… Watch episode one of MAFS Experts: Uncut. Post continues below.
Viewers were convinced there was more to Poppy's decision than explained – i.e. she actually just didn't like Luke.
Which – as has now been revealed – is right.
"I've said from the beginning that I'm not going to stick around for something that isn't going to be absolute true love," Poppy told Channel Nine in an interview released on their YouTube channel. "It would have been like flogging a dead horse and it would have become so much more toxic.
"I have no regrets," she added.
"He just annoyed the sh*t out of me constantly," Poppy said of her TV husband Luke. "He was so overly positive. I was clearly struggling at times and he was so positive about it and that just made me want to throw him down a staircase."
"I just always felt like I was constantly overreacting," she added. "I want to be with someone who brings out the really good side in me."
Poppy continued: "I was really hating myself at times, because I felt like I was really becoming so frustrated and reacting and it just wasn't good."
"I don't think we ever could have worked," Poppy admits, before adding she believes she and Luke got along better off camera.
After the nation watched Luke tearfully react to the news that his wife was leaving him, the reality TV contestant made a simple Instagram post with a picture of his ring from the show, alongside the caption, "I'm excited to meet you…..one day."
 

View this post on Instagram