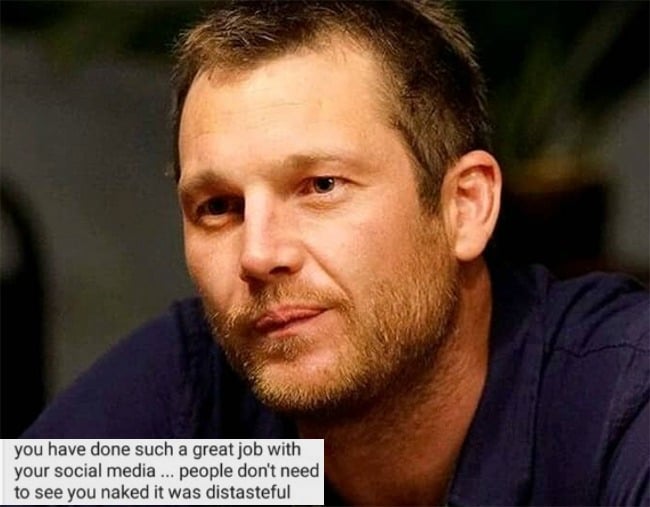 Matty Lockett from Married at First Sight is in trouble with his mum after posting a series of near-nude images to social media.
First, it was the 'nudie run' on Wednesday, which saw Matty, 32, win $20 in a dare after running to his car naked in a video posted to Instagram, The Fix reports.
Then, came the 'Watermelon Party' when fellow MAFS star Blair Rachael, 31, posted an image to Instagram holding a watermelon instead of wearing a top.
Matty followed suit (a birthday suit, we're talking), and sent Blair an image of himself doing the same thing.
It didn't take long for his image to be shared on Blair's social media, also, with the caption: "WHEN MATTY SENDS YOU NUDES".
His mum, Sue, isn't happy.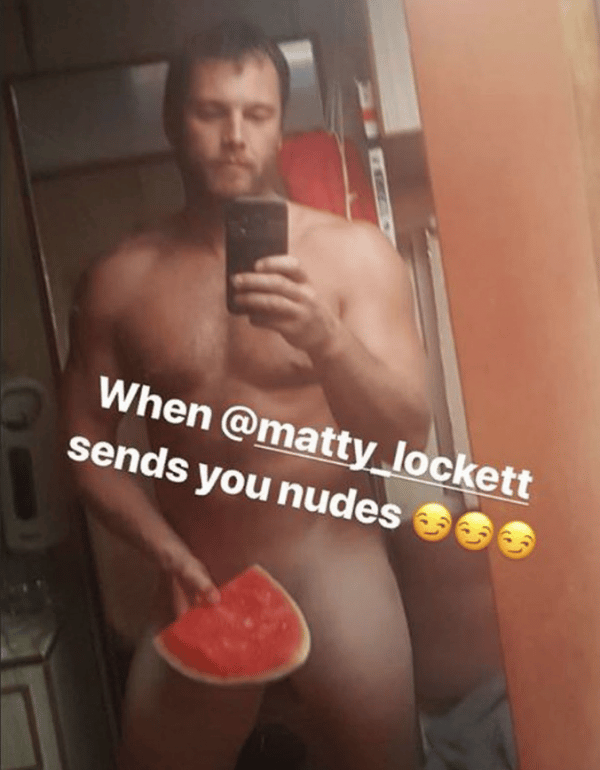 "It wasn't good," Sue told Matty, 32, in a series of texts he shared to his Instagram Story.
"People don't need to see you naked. It was distasteful and not classy, Matt."
Sue went onto say she'd prefer to see her son sharing more clips of himself singing, instead.
"Stick to the karaoke. It's really good and the people love it. It's your niche very clever."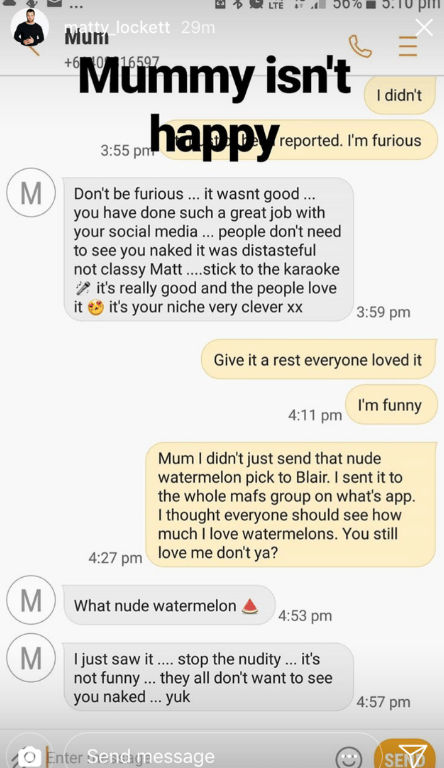 Matty tried to justify it, of course, telling his mum he didn't send the nude picture just to Blair, but to the whole MAFS group chat, instead. (Because that is... better?)
She wasn't convinced.
"Stop the nudity, it's not funny. They all don't want to see you naked. Yuk."
'Yuk' or not, we can agree: A message from Sue was probably not the response Matty was after...
We debrief on Matty and Alycia's wedding on the show.