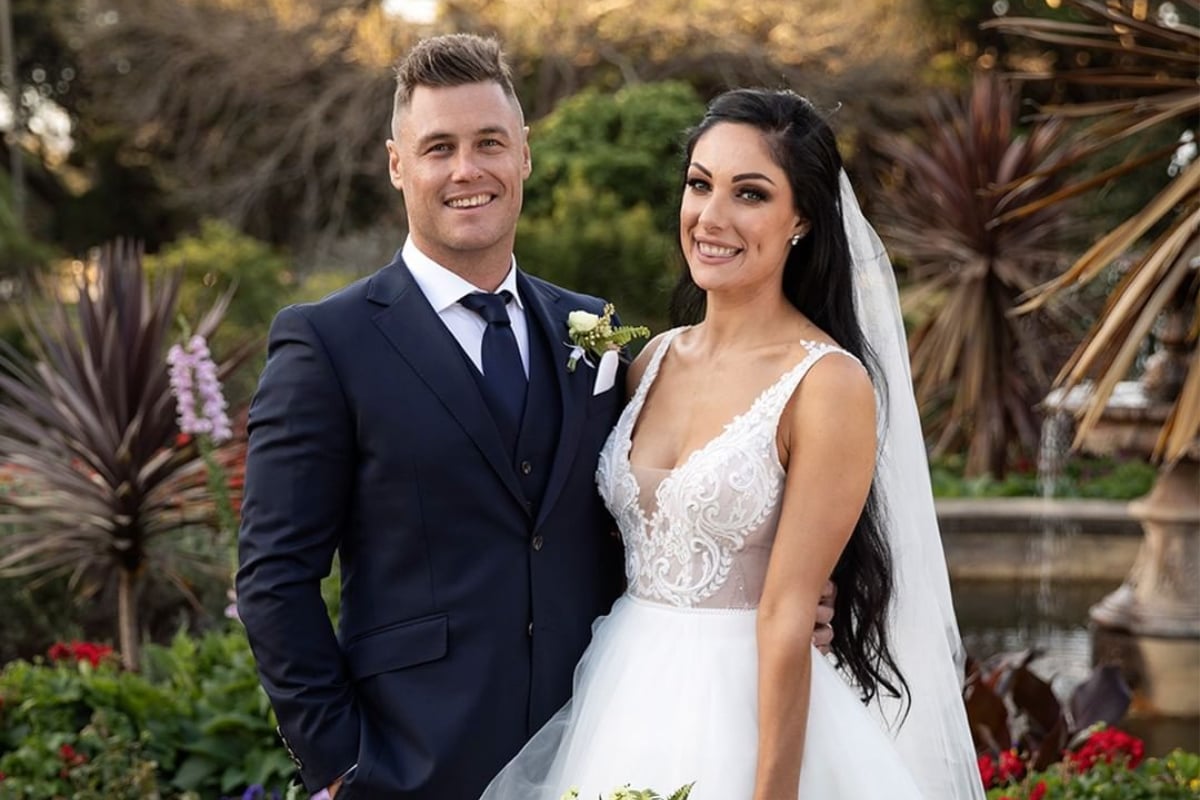 1. "I was being protected." MAFS' Chris on why he and Vanessa were excused from the reunion.
It's safe to say this season of Married at First Sight has been… rogue.
From a cheating scandal (thanks, Michael and Hayley) to a certain pooey toothbrush incident, it hasn't seemed as if MAFS producers have cut out any sweet, drama-filled content to avoid overwhelming audiences.
So, hearing the news that MAFS couple, Chris Nicholls and Vanessa Romito, have been excused from the reunion (where the cast are debriefed on all the juicy things that went down over the course of the season), has opened up a few questions.
37-year-old Chris spoke to NW magazine claiming he "was advised that he was being protected by not giving Vanessa a platform."
Huh?
Chris and Vanessa's relationship was relatively inconspicuous on the show, with the couple leaving rather abruptly despite their seemingly good connection.
Exactly what went down between the pair is unknown, but we can count on the reunion to bring the drama with or without Vanessa and Chris.
To catch up on all the MAFS 2020 recaps and gossip, check out The Twins recaps and visit our MAFS hub page. And sign up for our Recaps newsletter to get them straight into your inbox.
 2. Oh. MAFS' Stacey Hampton just opened up about her relationship status and we're… confused.
While Stacey Hampton and Michael Goonan officially left the Married at First Sight experiment together on Sunday night, (spoiler alert!) we know for sure the couple are no longer together. Hampton spilled the beans in an Instagram story just moments after the episode's airing.