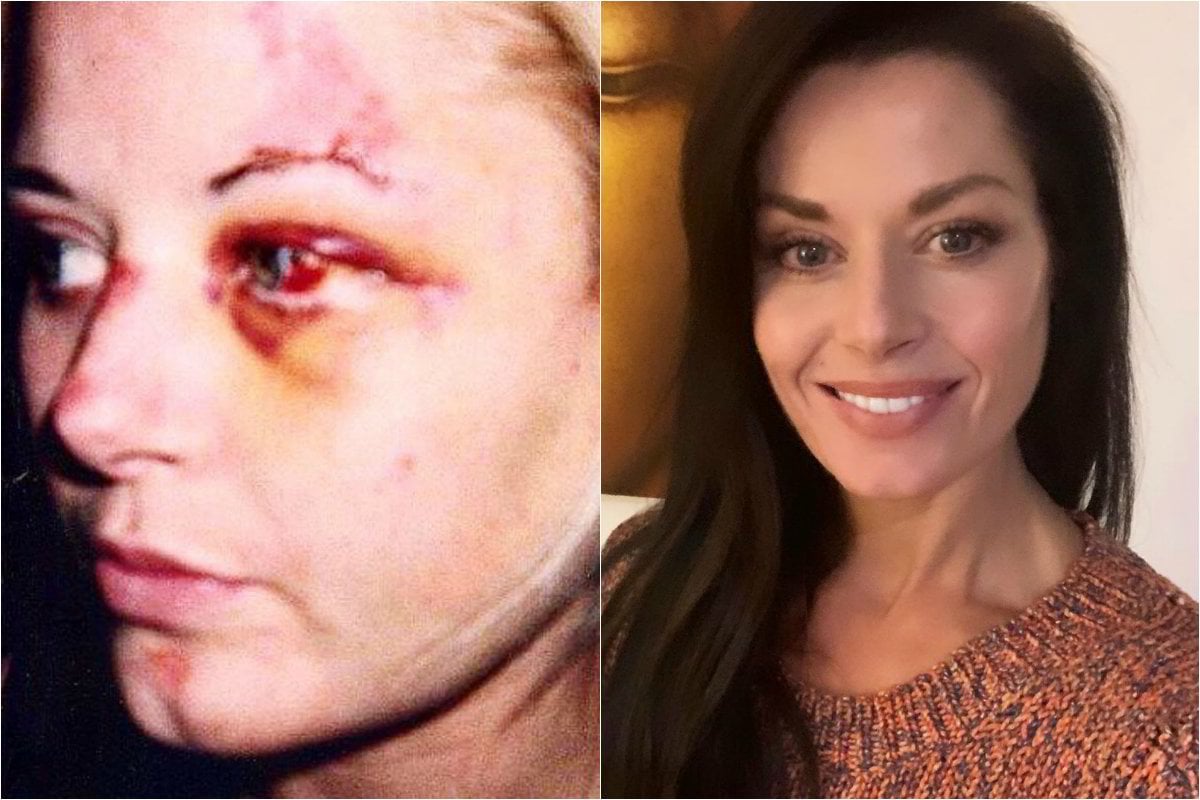 In 2002, Madeleine West went out to grab snacks.
Twenty minutes later, she was loaded with everything you could need for a late night meal, from cereal to chocolate to corn chips.
Satisfied, she ventured back out onto Sydney's Oxford St to head back to her hotel.
Madeleine West on her split from Shannon Bennett. Post continues below video.
Stopping near a bus stop – yes, on the footpath – she turned her head to get her bearings. Then she was hit by a bus.
Now, it's been 18 years since that traumatic crash occurred. Writing for Stellar on Sunday, the actress opened up about the mental toll the accident still elicits in her.
West shares that "busy intersections scare the bejesus out of me, traffic crossings make me hyperventilate, and let's not even mention bus stops."
In light of her fears, West decided to revisit the very bus stop where the accident took place on Oxford Street in Darlinghurst, Sydney.
"Recently, I've decided to return to that same bus stop to exorcise a few demons that have proven resistant to therapy, hypnosis, counselling and stern directives to 'just get over it'" West shared. "To this day, I still go weak at the knees at the sight of a bus."
Whilst there, West explained a stranger, named Karen, realised she was struggling and offered her comfort. West stayed at the bus stop for over four hours, she explains, until "the bus comes that does not elicit terror".
"Feeling physically, psychologically and spiritually lighter, I make my way back to the airport and home to Byron Bay."
It's not the first time West has spoken openly about the traumatic event. 
The actress, now 39, sustained a number of serious injuries, some of which are visible in a graphic photo she shared to Instagram in May to commemorate 18 years since her near-death experience.