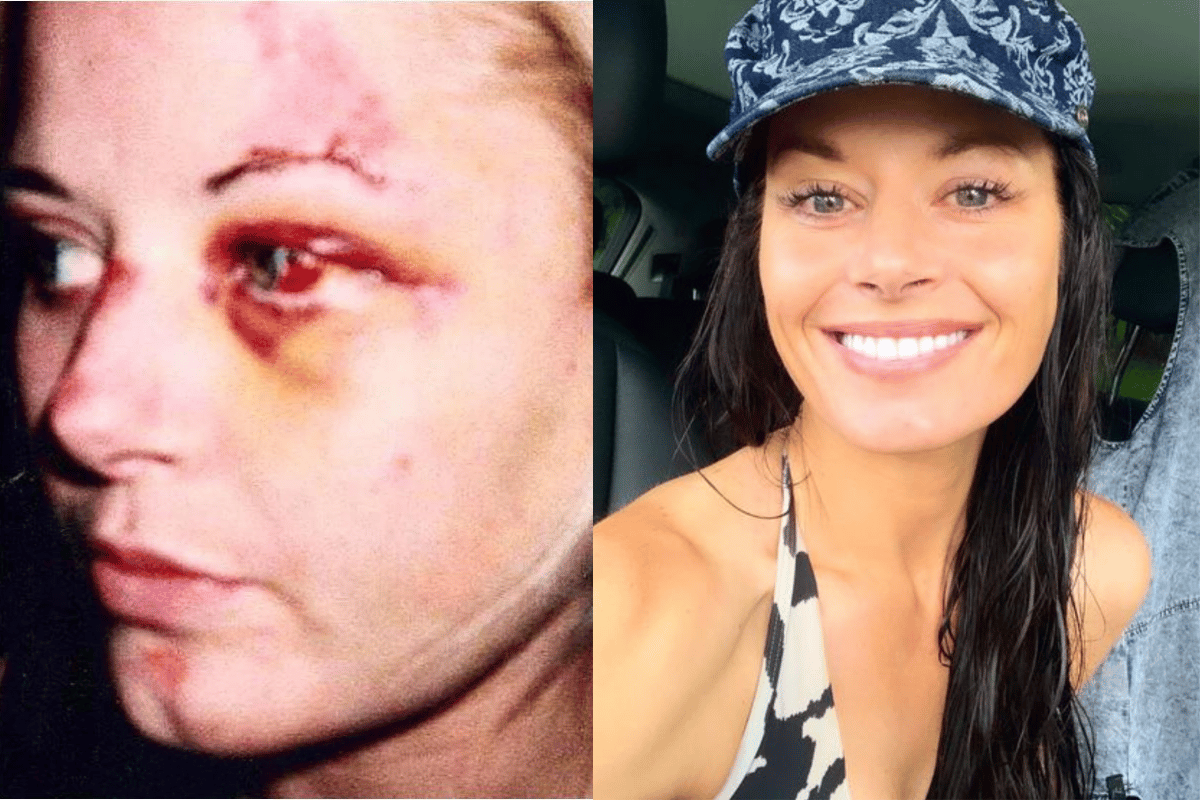 This post deals with suicidal ideation and might be triggering for some readers.
In 2002, Madeleine West had finished a long day filming Neighbours. She was walking down Oxford Street in Sydney after work, on the lookout to grab some snacks.
Twenty minutes later, she was loaded with everything you could need for a late-night meal, from cereal to chocolate to corn chips. Satisfied, she ventured back to her hotel.
It was at this point that her life changed forever. She was hit by a bus.
Reflecting on the traumatic incident 20 years later on Mamamia's podcast Restart, West labelled it as "the most unexpected restart of my life".
Listen to Restart: The day Madeleine West was hit by a bus. Post continues after audio.
On that fateful day when West was hit by the bus, she was actually standing on the pavement, when the bus hit her "square in the head".
"The point of impact, I was thrown a couple of feet, and then landed on my face and skidded a few feet more along the pavement. It required a skin graft from my butt and I had burst all the capillaries in my eyes," she said on Restart.
She sustained a number of serious injuries, some of which are visible in a graphic photo she shared to Instagram two years ago to commemorate 18 years since her near-death experience.
"I'm celebrating 18 years since being hit by a bus in the head. Always wanted to be the kind of girl who stopped traffic. Just preferably not with my face."