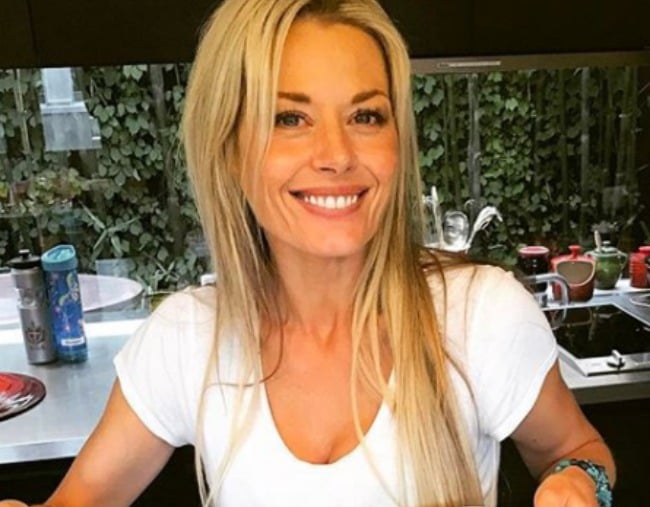 Madeleine West leads a busy life: She's currently starring on Ten's homegrown drama Playing for Keeps, has released five books and recently split from her partner of 13 years, Shannon Bennett.
But the most chaos in her life comes from being a single mum to six kids: Phoenix, 12, Hendrix, 10, Xascha, 8, Xanthe, 6, and 4-year-old twins Xalia and Margaux.
Speaking to WHO magazine for its sexiest people edition, 38-year-old West said that she may be busy, but that doesn't mean she doesn't have time for her children.
"I'm a very hands-on mum," she said. "But I've reached a point where my kids are a lot more independent and that allows me a new degree of autonomy, and allows me to pursue my career much more full-throttle. It's crazy and chaotic, and a nightmare, and the house looks like a pigsty more often than it doesn't."
She's worked hard to keep her family out of the private eye, and even turned down offers for the family to feature in its own reality show.
West has been forthcoming about the pressures that having a large family put on her marriage to Masterchef star Bennett, telling Stellar magazine in September that she and the 42-year-old now are trying to reconnect "as friends and parents".
"Having a public profile, having two high-pressure careers, having a multitude of children – and I will say they are a lot harder to train than dragons – it puts exponential pressures on a relationship, and cracks can form, and things that we don't necessarily plan in the beginning can happen," she said.
Speaking on The Project in September, West told the hosts why she had kept the split quiet.
"I think the key to going through any kind of adversity in life, especially if you're in the public eye, is just always practice gratitude, kindness, respect, and love for the people who are in your inner circle and the public at large," West said.
"I think that everyone has everyone else's best interests at heart and curiosity comes from compassion. And respecting that and saying, 'Yeah, I am going through a bad time and if you don't mind extending a bit of privacy then I'll still do my very best, because I want to be an actor, I want to tell your stories.'"
Still, West and Bennett are focusing on the welfare of their kids first, and splitting time between Byron Bay and Melbourne. And West is enjoying this next phase in her career, playing WAG Kath Rickards in Channel 10's AFL drama.
"There's a perception that the WAGs are clawing each others' eyes out and stabbing each others' backs. That is not the case at all and that's not the show we're presenting," she told The Project. "And all the actors had each others' backs. That was really rare and really special."