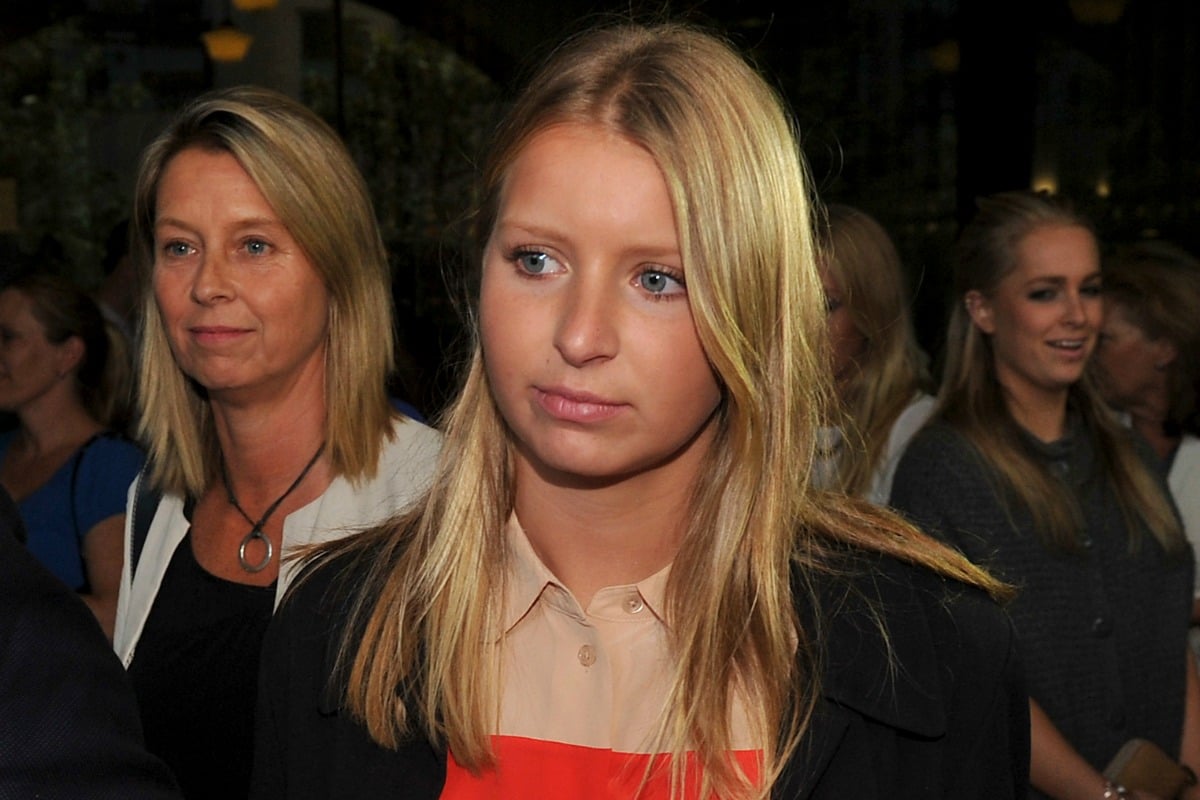 It was about 2pm on a chilly winter's day in August 2011, and 18-year-old Madeleine Pulver was taking a break from studying for her HSC trial exams. 
She was home alone in her family's three-story waterfront mansion, which had spectacular views over Sydney Harbour from its perch in the affluent north-shore suburb of Mosman. 
The silence was broken by a man, wearing a rainbow ski mask, who burst into the room she was in wielding a baseball bat. 
"Sit down and no one needs to get hurt," he told her.
The man pulled out a black box being held up by what looked like a bike chain, which he fastened around her throat. After locking it, he placed a lanyard holding a USB stick and two pages of demands around her neck. 
He told her to count to 200, before exiting the house. But not before he told her: "I'll be back. If you move, I can see you... I'll be right here."
What followed was a 10-hour ordeal which included members of the bomb disposal unit, counter-terrorism command, police negotiators, profilers and international experts who worked tirelessly to understand the device strapped to the teenager's neck. 
Listen to two seasoned Sydney reporters unpack the crime with me on True Crime Conversations this week. Post continues. 
Terrified, Madeleine called her parents - Bill Pulver, who was in his city office where he worked at the time as the head of a multi-million-dollar global software company, and her mum Belinda - who was out consulting with her landscape gardening business.  
She told them she was being held hostage in their $15 million home. 
As former 2GB court reporter Gil Taylor told me on True Crime Conversations this week, "The note [around her neck] told her not to contact authorities or anyone, [but] by that point she'd already texted her parents, rung her father Bill, and told him to call the police. She'd had no idea what was going to be in the note when she started reading it, and her first impulse was to call people... so that would have only amplified the fear."
The masked man was demanding money, or he'd detonate the bomb via a remote control. 
"The police operation was all-encompassing," crime editor of The Daily Telegraph Mark Morri said, reflecting back on that day. "It'd been going on for hours and hours, and there wasn't a lot of information coming out, but around 7pm I do remember I rang a very senior police officer I'd known for a long time and he said, 'We've never dealt with a collar bomb.' I said 'What?' and he said, 'We've never dealt with a collar bomb... there is a device around her neck.'"
It was those two-words - 'collar-bomb' - that would catapult the unfolding crime into the international headlines. 
"It went viral. It went around the world, and topped internet hits overseas in America. No Australian news story had ever done that," said Morri.
Back in Mosman, there was one officer in particular - Senior Constable Karen Lowden - who spent hours sitting with Madeleine, calming her nerves. She would later receive the Star of Courage for her bravery.