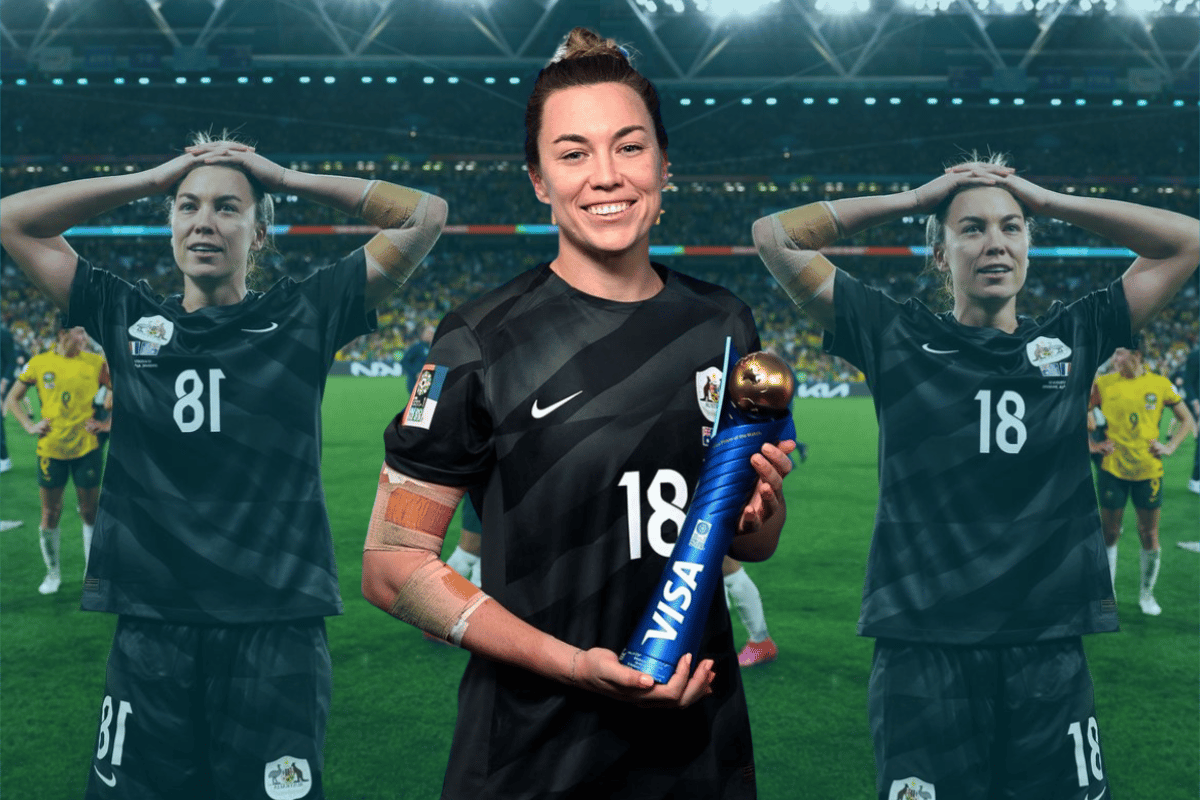 Mackenzie Arnold, aka the Matildas' brick wall, is one of the most talked-about sports stars in Australia right now.
Amid the Women's World Cup down under, we saw goal keeper Arnold flex her incredible soccer talent, winning over a legion of fans. But before this tournament, Arnold admits she wasn't a particularly recognisable sportsperson. Now in the past two weeks, she has had countless people come up to talk to her.
It's a weird but wonderful feeling, she tells Mamamia's No Filter.
"I'm not used to it, all of a sudden it's hit me. I went for a walk with mum and the dog, and this lady came up to me. We took a photo and then a group of kids came up to me, and I just couldn't believe it. It's been a whirlwind for sure."
Despite the fanfare, record-breaking audience numbers and intense media interest, Arnold says keeping focused on pushing the Matildas forward was her north star. And one way to achieving this was through a solid pre-game ritual.
Watch the trailer for Matildas: The World At Our Feet. Post continues below.