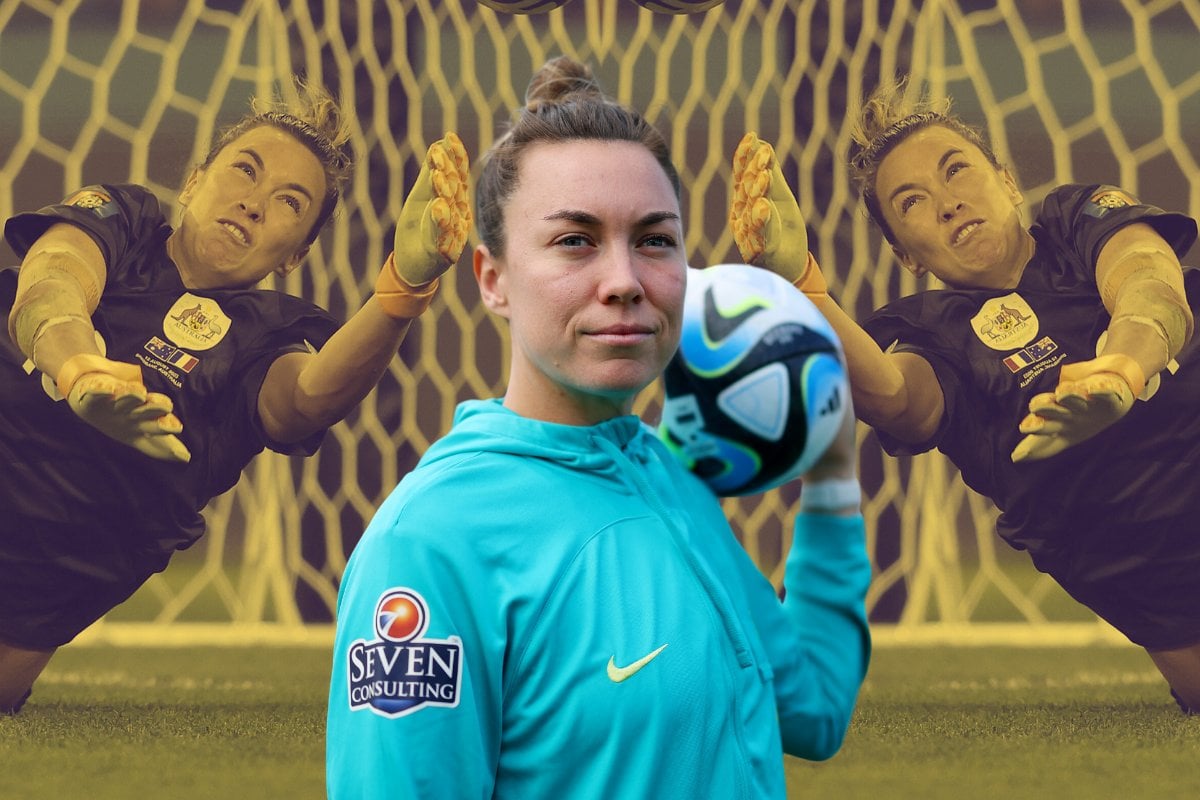 Matildas goalkeeper Mackenzie 'Macca' Arnold is the pride of the entire nation.
After Saturday's nail-biting victory against France, Arnold was awarded player of the match for her incredible performance, stopping shots from the likes of Selma Bacha, Eve Perriset and Kenza Dali in the FIFA Women's World Cup shootout.
It was impossible to notice but Arnold was actually unwell, as she was still recovering from an illness that struck her down before the team's triumph over Denmark.
Addressing the press following the historic Matildas victory, Mackenzie appeared to become tearful, but she clarified later that she was still ill. "I haven't been too well in the last couple of weeks," she said after Saturday's game. "So I'm still getting over that, hence the eyes – this isn't tears, yet, it's not tears."
Despite not feeling her best, Macca never considered not playing. "You've just got to do your job. I was always gonna play."
Mackenzie Arnold's journey to become a Matildas powerhouse.
Arnold grew up on the Gold Coast with her early years spent playing junior footy for Burleigh Heads and Robina City in Queensland.
Despite her natural goalkeeping abilities, Arnold originally tried out for defender at her first soccer team. However, her coach said 'not this time (but) maybe you can fill in as goalie' — an invitation which she declined.
It wasn't until she was playing for a local team on the Gold Coast that she was, once more, asked to fill in as goalkeeper. On this occasion, she said 'yes' and the rest is history.
She would go on to play in Australia for Perth Glory, Canberra United, the Western Sydney Wanderers, and Brisbane Roar.