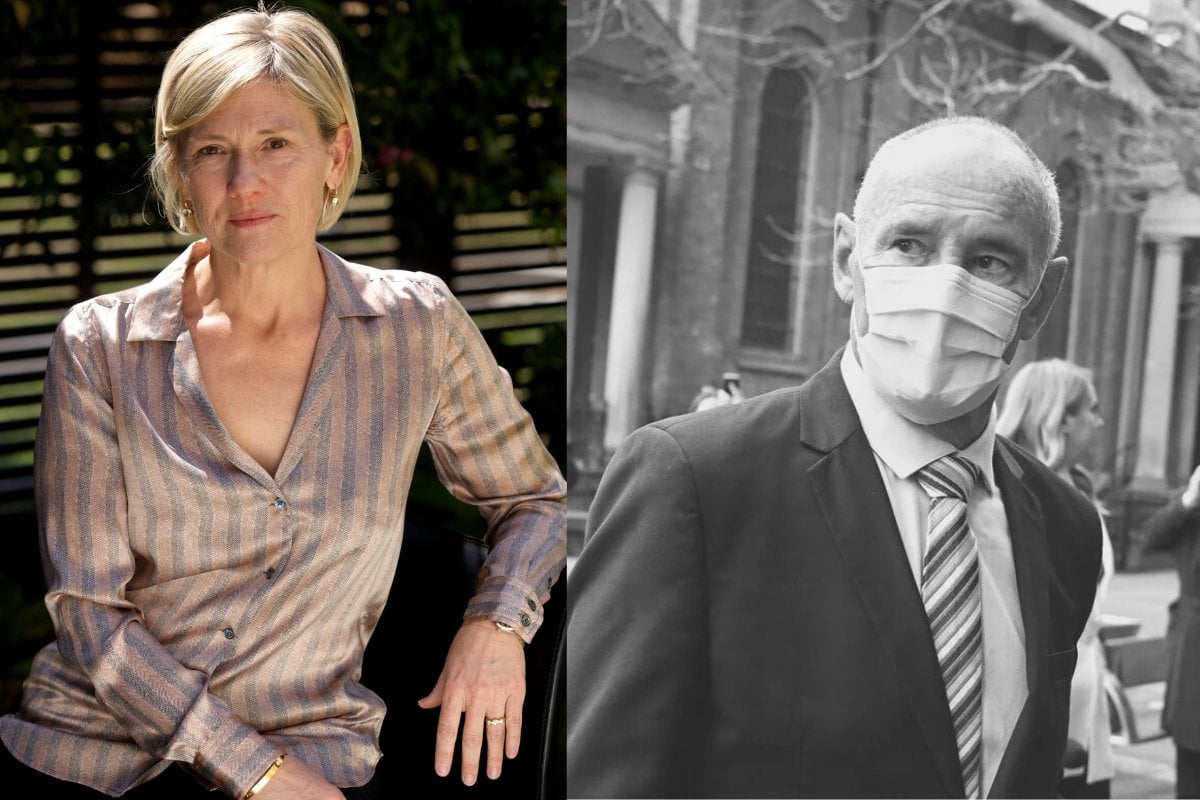 Content warning: This story includes descriptions of domestic violence that may be distressing to some readers.
Before the Teacher's Pet podcast and its investigative journalist Hedley Thomas, there was someone else equally determined to uncover the truth about what happened to Lynette Dawson.
Her name was Rebecca Hazel, a lawyer, author and former colleague and confidant of Chris Dawson's second wife, known legally as JC.
"Years ago I had contacted Hedley because he had written a very good article about one of the coronial inquests into Lyn's disappearance, and suspected murder. Fast forward to 2017 and I received a call from him out of the blue," Hazel tells Mamamia.
"He said he was making a podcast about what happened to Lyn, and I was the first person he called to talk about it. Hedley felt there was information I had that he needed. And he was right."
***
It was 2007. 25 years since Lynette Dawson had disappeared from her home on Sydney's Northern Beaches.
With a background in family law, Hazel still vividly remembers the first case she took on, a pro-bono matter related to domestic violence. In 2007 she was working at a women's refuge in the Northern Beaches alongside her colleague, JC.
Some time into working together, JC opened up to Hazel about her past while the pair were having coffee. She spoke about her ex-husband, a man whom she met while she was a student at high school, and he was her teacher.