It's your business if you have a credit card. You're a grown up.
But when you're in a relationship, or part of a family and your financial decisions impact other people, it's not so black and white.
Hiding money secrets, like debt – and even how much those shoes really cost – is called "financial infidelity" and John McDermott, writing for MEL magazine says often hiding debt from your partner is a sign there's something terribly wrong with your relationship.
Financial expert Canna Campbell talks about why a man is not a plan. Article continues…
He cites a Harris Poll in the U.S. has found 42 percent of people in committed relationships commit some form of financial infidelity, up from 33 percent the year before which means we're getting worse at being honest. And it's not good news for relationships.
I'm speaking from personal experience.
Because I'd been hiding a secret credit card from my husband for years. And the day he found about it was a equal parts shocking, and a huge relief.
He didn't make me feel bad about it, which made it worse. I think he was just disappointed.
My husband just weaved it into the conversation. It went something like…
"I love you and I know we are going to be together forever and I know our relationship is strong, which is why I know it's going to survive my wife having $5000 in credit card debt that I didn't know about."
And if I'm honest, I knew this day would come.
Just years earlier after barely surviving personal bankruptcy after my husband's business collapsed in 2008, we'd sworn off all debt. We'd pledged, through tears, that we would never do anything to put our family in a financially vulnerable position again.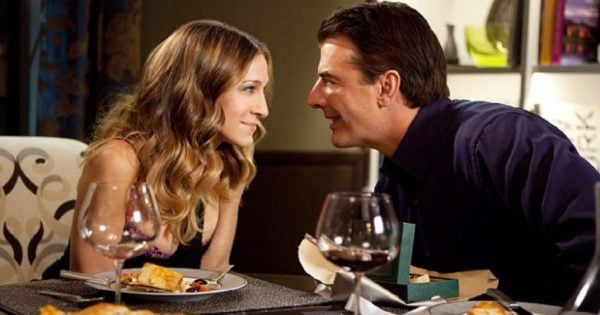 At the time I'd meant every word of it, but the credit card just sort of sneaked up on me.
Before I knew it I was $5800 in debt and feeling very ashamed of myself for not only breaking our pledge, but for keeping it a secret from my husband.
There are worse examples than mine.
McDermott talks about author Cary Carbonaro who discovered her husband was hiding an enormous $70,000 in debt from her. Then there's the husband who secretly accessed joint savings and gambled it all away. Or the secret credit card, or a loan from a family member or friend.
And it's not just about the money. It's the deceit.
With the average rate of divorce in most countries still 1 out of 3 marriages, it's a cause for concern, particularly as financial stress is one of the biggest contributors to relationship breakdown.
Carbonaro eventually divorced her husband who wasn't just hiding debt but was also a serial cheater, and she wrote a book called The Money Queen's Guide: For Women Who Want to Build Wealth and Banish Fear and is currently working on a helpful book on divorce, co-written with a divorce attorney.
But let's not go there just yet.
Take a look at your finances. Are you and your partner honest when it comes to money? Are you on the same page when it comes how to manage it?
If not, it's definitely an area of your relationship you can work on.
Because having secret debt can be costly, but so too can divorce.
Do you have secret debt? Or have your discovered your partner does? What happened? Answer in the Comments section below.