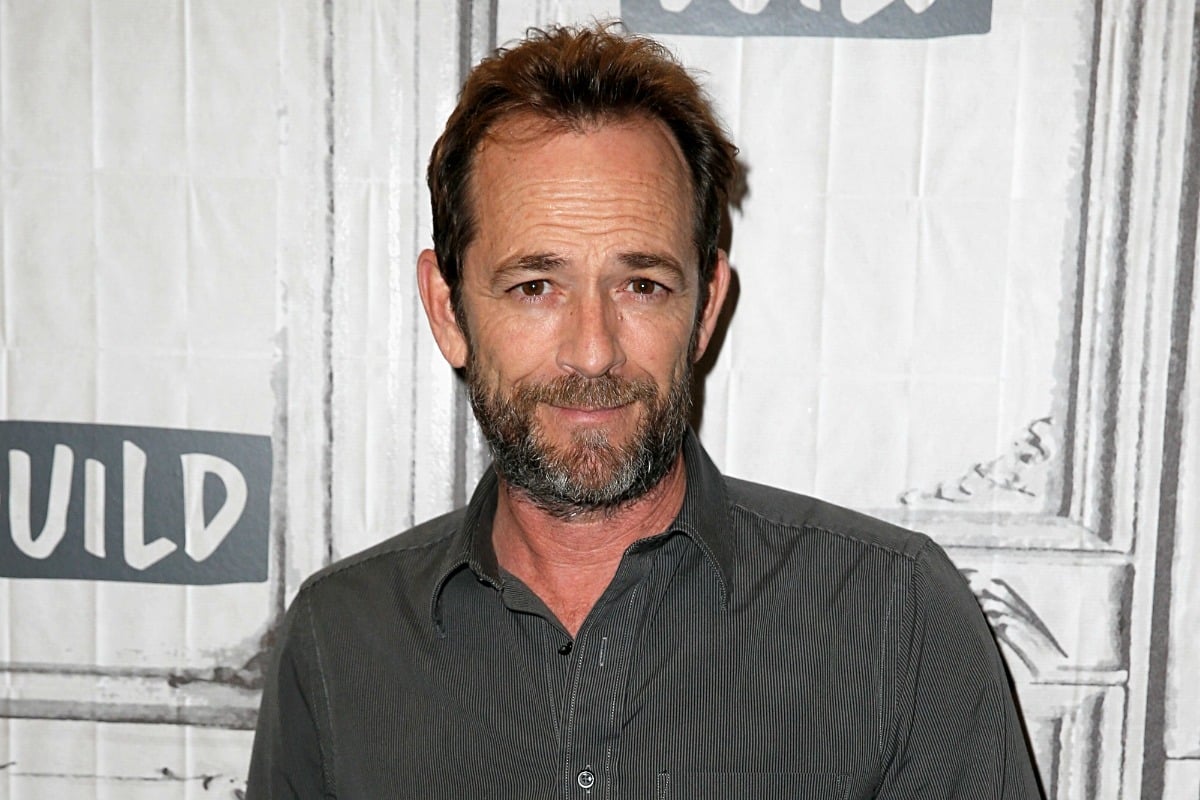 In making a public statement about actor Luke Perry's death, his publicist told the world about his fiancée, who was unknown to the public, but was by his side when he died.
A deep dive into Luke Perry's life shows a man with a very private personal life and an acting career spanning decades, transforming him from heart throb to father figure – all thanks to a fierce determination perfected in his early years.
Luke Perry auditioned for 215 acting jobs in New York, while working construction to make ends meet, before he got his first break in a TV commercial.
His earliest acting roles were in the daytime soaps Loving and Another World, before he managed to score the part of the brooding millonaire's son Dylan McKay on Beverly Hills, 90210.
He met the casting director after a failed audition for Ferris Bueller.
Flashback: Brandon meets Dylan [Perry] in 90210. Post continues after video.
The show premiered on Fox in 1990 and drew millions of viewers a week across its 10 seasons.
Perry's teen heart throb character was so popular that in 1991 an expected crowd of 2000 at a Florida mall turned into a stampede of 10,000 when he appeared to sign autographs. A total of 21 people were injured.
"I don't know why it happened. I don't even sing," Perry joked to the Washington Post at the time.
Perry left the show to "demonstrate his range as an actor" telling The Post "the show doesn't challenge me."
In 1994 he starred in the film 8 Seconds as bull riding champion Lane Frost.
He then went on to have supporting parts in the films The Fifth Element and Dishdogz, before returning to 90210 for its final three seasons.