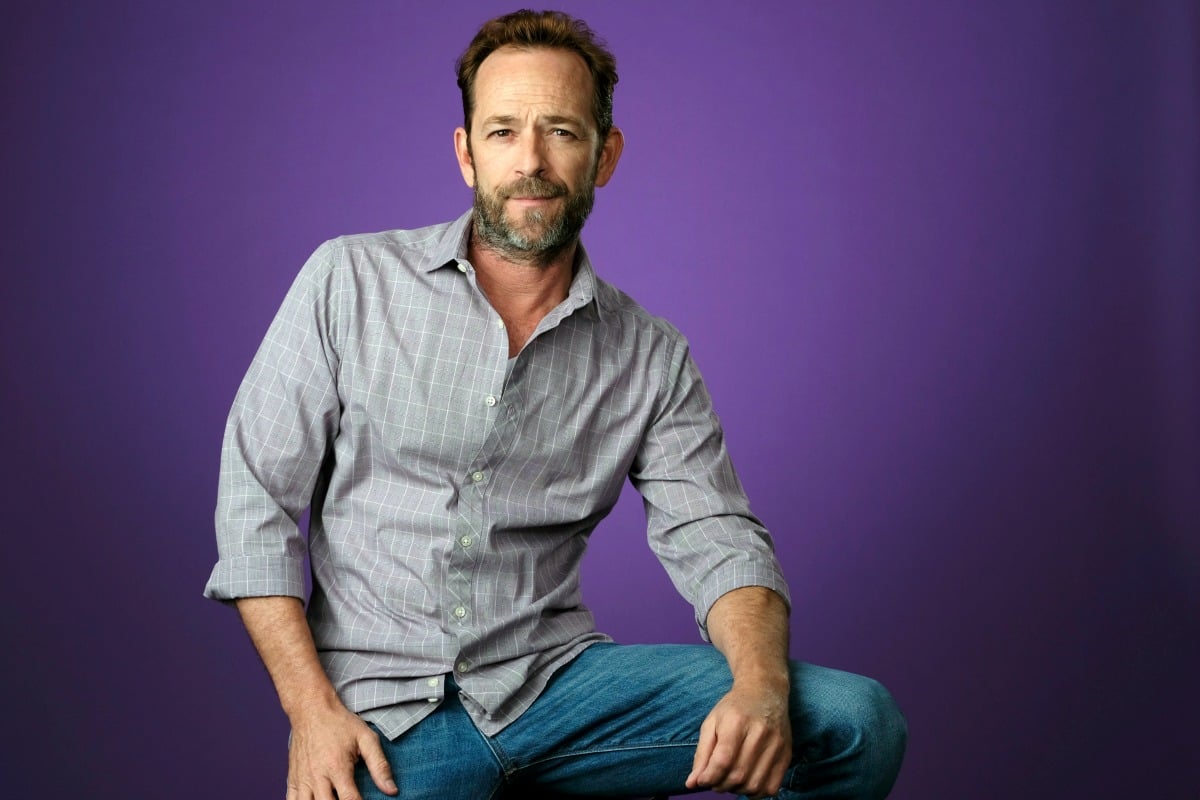 On a plane from Mexico to America, two brothers were beating the hell out of eachother; crying, screaming, yelling.
Their poor parents were powerless to stop them.
Out of nowhere a man comes out of first class blowing up a balloon. He ties it off like he's holding out a sword to a king. Kneeling, head down, arms up. The kids calm in milliseconds, and the whole plane bursts into applause.
The balloon hero was actor Luke Perry, and this is just one of hundreds of incredible stories flowing in (this one is from actor Colin Hanks) after the 90210 and Riverdale star's death.
When Hanks approached Perry to congratulate him on his kid calming skills, he replied; "I always fly with a couple of balloons for that very reason, to give to screaming kids."
But that's just the start….
"Maybe you don't know [this] but during the flood of 2010 [ in Tennessee] he was out there bringing people food, bottles of water and shoes. A humble, decent dude," wrote filmmaker Josh Raby.