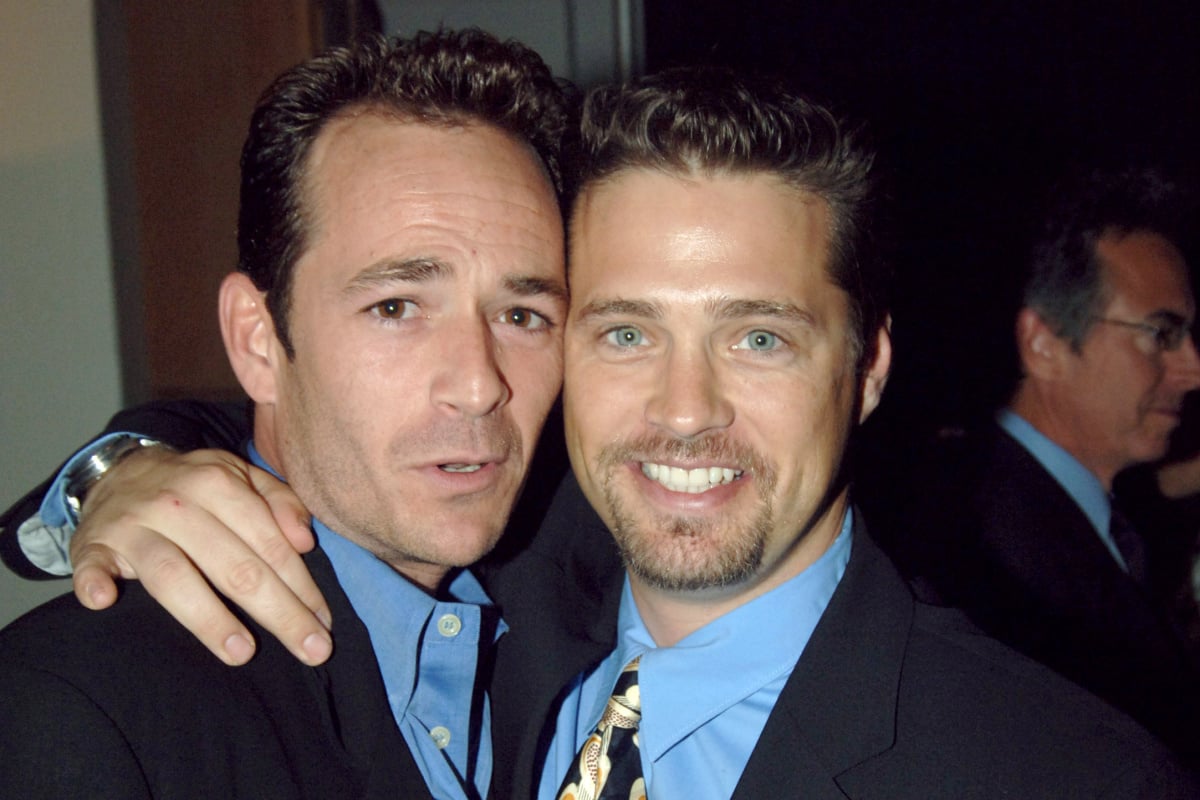 On Tuesday it was announced that American actor Luke Perry, aged 52, passed away after suffering a stroke last week.
Since his death, tributes from those who knew Perry well, and those who only had brief encounters with the star, have shared stories of the generous, kind and selfless person he was.
Known best for his roles on 90210 and more recently, Riverdale, the costars of the beloved Hollywood actor have broken their silence on the death of one of their favourite colleagues.
Among them, is Jason Priestley, who's character on 90210, Brandon Walsh, was close friends with Perry's character, Dylan McKay.
Priestley shared two photos of the friends in his tribute – one from when they were young actors on the famous 90s drama, and one from more recent times showing their friendship has continued through the years.
"It's taken me a couple of days to figure out how to write this," Priestley began.
"My dear friend of 29 years, Luke Perry, was one of those truly special people who really cared… Luke was not only a star, he was an incredibly bright light that was extinguished far too soon… and that is why I, and so many others, are in so much pain today…
He continued: "If you had the good fortune to know Luke, or to have ever crossed his path, I know you are sad today as well… the candle that burns twice as bright only burns for half as long…
"You burned oh, so brightly Luke… Goodnight Sweet Prince."