A second hospital is now investigating Lucy Letby, the nurse arrested on Tuesday on suspicion of murdering eight infants and attempting to murder a further six at a hospital in England's north.
The 28-year-old remains in custody as police search her home in Chester, roughly 24 kilometres south of Liverpool, as part of an investigation into the deaths of 17 babies and 15 non-fatal collapses at the Countess of Chester Hospital.
On Wednesday, the Liverpool Women's Hospital on Merseyside confirmed that the suspect underwent training there, and announced a "routine review" of patients who attended the neonatal unit at the hospital during the period of her placement.
"A healthcare worker currently involved in a police investigation undertook placements at Liverpool Women's during their training," a spokesperson for the Liverpool Women's Trust told The Telegraph.
"There is currently no suggestion that any patients at Liverpool Women's came to any harm in relation to this investigation."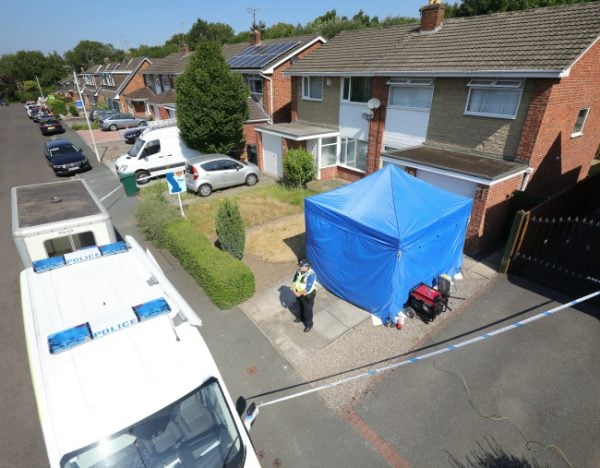 According to British media, Letby had worked at the neonatal unit of the Countess of Chester as a student nurse, before graduating from the University of Chester in 2011 with a degree in child nursing.
The woman's arrest has shocked those close to her. One friend, who wished to remain anonymous, told The Guardian the news had left them reeling.
"Even after sleeping on it I think everybody around here is still in a state of shock and disbelief," they said. "Lucy was doing the job she dreamed of doing and appeared nothing but dedicated and professional.
"You can't imagine her hurting a fly let alone defenceless babies."
Nurse arrested on suspicion of baby murder remains in custody https://t.co/kX0nzbwqxO pic.twitter.com/4QdA1zXnbX

— Daily Mirror (@DailyMirror) July 4, 2018
Police were asked to launch the probe in May 2017, following a "greater number of baby deaths and collapses than normally expected" at the Countess between June 2015 and June 2016.
According to the The Telegraph, Det Insp Paul Hughes of Chester Police stated that the parents of the babies involved in the investigation are being kept fully updated and are being supported by specialist officers.
"This is an extremely difficult time and it is important to remember that there are bereaved families seeking answers as to what happened to their children," he said.
Letby is yet to be formally charged.