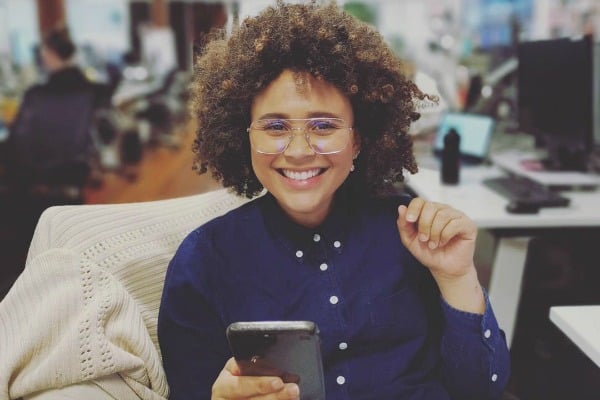 I'm not ashamed to admit I'm a diehard Love Island fan, but this week the new Australian season stopped being just a guilty pleasure.
Instead, it just left me feeling a little guilty.
Monday night's episode started out on a real high with promise of a more diverse cast than the one we were presented with in 2018.
This time around the line-up included Cynthia, a West-African woman from Brisbane.
Watch the trailer for the new season of Love Island Australia below. Post continues after video.
As soon as the show kicked off Twitter lit up with positive tweets from people watching, some black and some white, who were all rooting for Cynthia and applauding the show for being more inclusive after last year's very white cast.
But then the coupling-up portion of the episode started.
The first coupling ceremony of Love Island is based on looks and looks alone.
One by one five single males enter the villa and select the woman they would most like to couple up with, without any conversation, based purely on their "type".
One by one the number of un-coupled islanders dwindled. And then it happened. The black girl got picked last and it was heartbreaking.
More than that, it was triggering.
Triggering because it mirrored my real-life experiences and what it is like dating as a person of colour.
After facing backlash last year, Love Island has attempted to diversify its cast, but how did they get it so wrong? Laura Brodnik and Kee Reece discuss on The Spill.