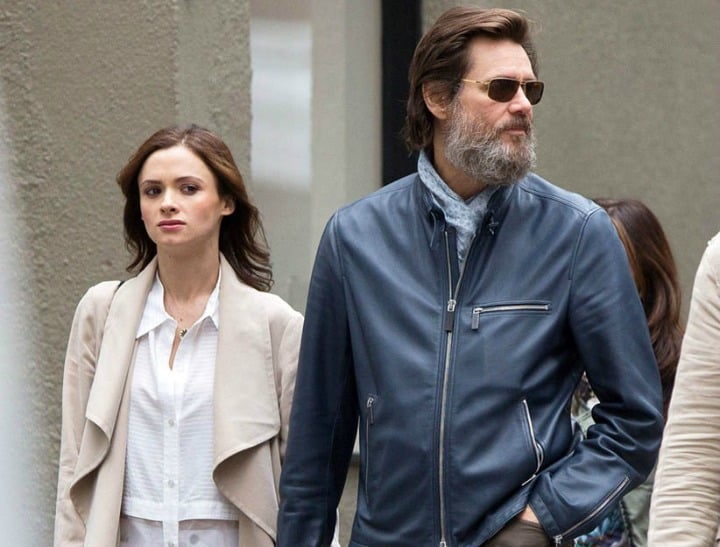 Cathriona White has been laid to rest in her hometown in Ireland.
WARNING: This post deals with the themes of mental illness and suicide and some readers may find it distressing. 
Jim Carrey attended his ex-girlfriend Cathriona White's funeral in her native Ireland yesterday.
Hundreds of family and friends gathered at Our Lady of Fatima Church to farewell the Irish make-up artist.
After helping members of Ms White's family to carry her coffin through her hometown of Cappawhite in County Tiperrary, Carrey was seen hugging her friends and family at her graveside.
Ms White's stepsister Sarah gave a moving eulogy at the memorial service, saying, "She is at peace. We need to find comfort for each other. There is no easy fix for grief. Particularly when we have lost somebody so young with so much left to give."
To mark the occasion, Carrey posted an emotional tribute to the late Ms White on Twitter.
Love cannot be lost. ???? pic.twitter.com/XxPYOhkdzc

— Jim Carrey (@JimCarrey) October 10, 2015
Some onlookers have criticised Carrey's choice of words and image, particularly given that Carrey ended their relationship only days before Ms White chose to end her own life on September 28.
Ms White was found dead in her LA home when two concerned friends went to check on her.
It is reported that she left a note referencing her break-up with the actor, who she had been dating on and off since 2012.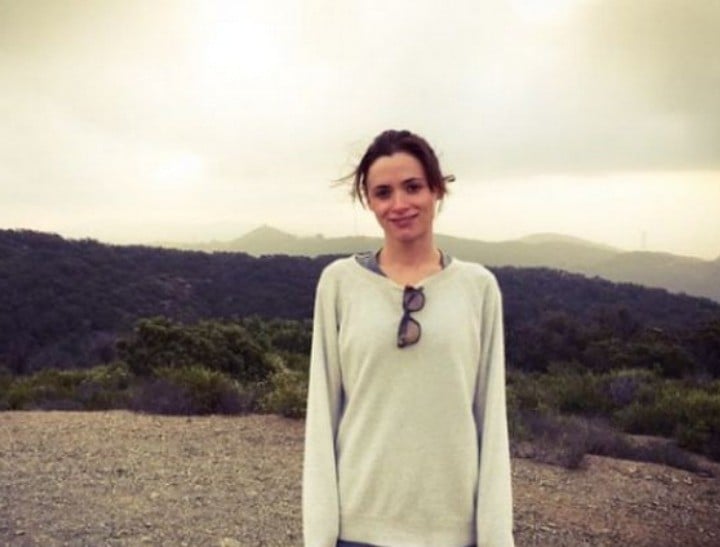 "Jim, I love you," read the note, according to Radar Online. "Please forgive me. I'm not for this world."
In a statement released shortly after Ms White's tragic death, Carrey said:
"I am shocked and saddened by the passing of my sweet Cathriona.

"She was a truly kind and delicate Irish flower, too sensitive for this soil, to whom everyone loving and being loved was all the sparkled.

"My heart goes out to her family and friends and to everyone who loved and cared about her.

"We have all been hit with a lightning bolt."
Reports have since surfaced that Ms White was married to another man, cameraman Mark Burton, at the time of her death.
"I understand that she (White) and Mr Burton were going to divorce but they were still officially married at the time of her death so he is her official next-of-kin," the assistant chief of the LA County Coroner's office said in a statement. "However, he can cede his right to her possessions to her family if he wishes."
"There is no way that Jim would have taken her out to public places if he thought she was married," a source close to Carrey told The Hollywood Reporter. 
"As far as Jim was concerned, Cat was separated from her husband and was going to start divorce proceedings in December. When people are separated they date or do whatever they need to do."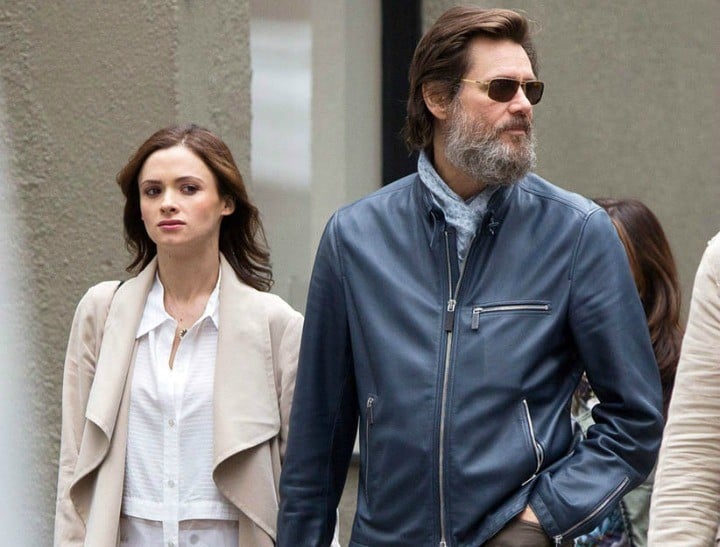 Ms White was buried next to her late father, Pat, in Cappawhite Cemetery.
"'Cathriona was more of a Daddy's girl that anyone else I've ever met," Ms White's stepsister said at the service.
"Although losing them both in such a short time is unimaginably difficult for us, we can take some comfort in the knowledge that Cathriona and Pat are together again. "
Sources told Radar Online that Carrey paid for Ms White's funeral service.
An investigation into Ms White's death is currently being undertaken by the LA County Coroner's Office.
If you or anyone you know needs help, call Lifeline on 13 11 14 or Beyond Blue on 1300 22 4636.