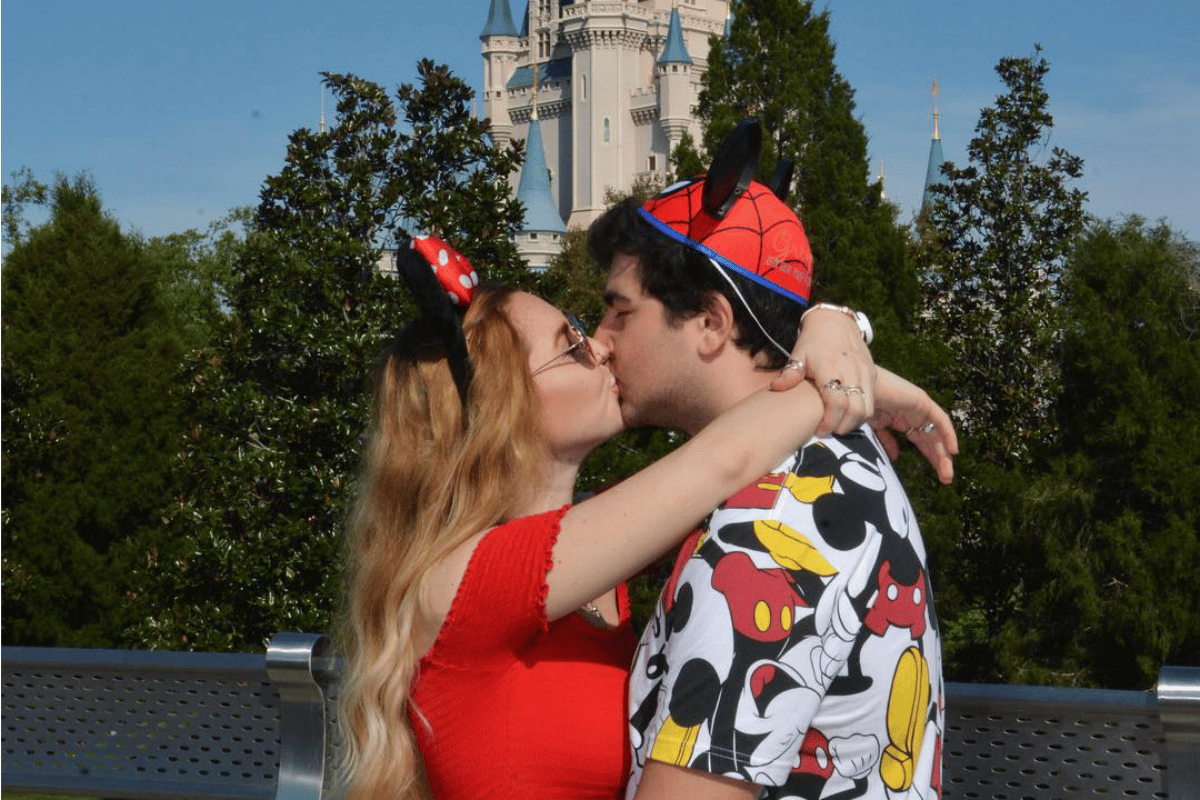 When Brittany Blake decided to spend the day with her boyfriend at Disneyland's Epcot Centre in Florida she didn't expect to lose him, and for his phone battery to die.
The Boston woman told Mamamia that her boyfriend had been looking around the Nemo aquarium at theme park, while she waited outside.
But when he failed to the return to her, Brittany turned to social media for help.
She decided to post in the Annual Passholders — Walt Disney World Resort Facebook group, writing that she could use a hand in finding her boyfriend, Regory Turco.
"Weird post but lost my boyfriend in Epcot today and haven't been able to find him for hours because his phone is dead. If anyone sees him can they tell him to meet us at the Mexican pavillion?" she wrote in the Facebook group.
"PS — I'm the one who's nervous here because I hate being alone lmao. He's prob off drinking," she added.
She accompanied the post with a photo of her boyfriend, who was in a very unique Hawaiian shirt.