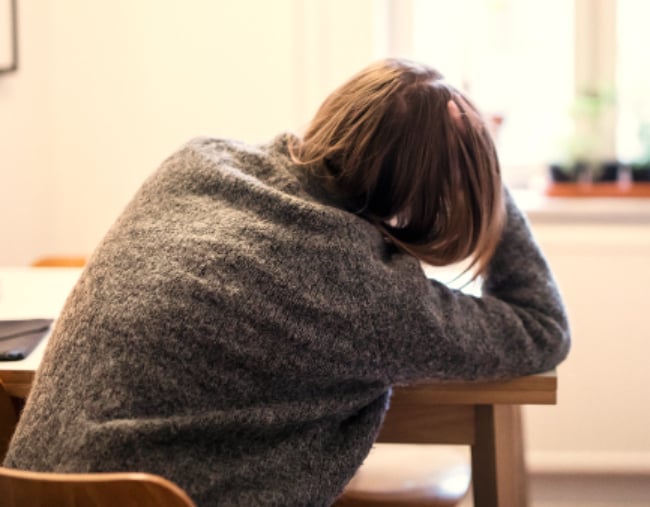 My seven-year-old daughter, Blake, had a slip-n-slide birthday party. At Blake's request, no other mums were allowed to stay. She said, "The mums are so annoying. With them here, you don't pay attention to us."
I got it. Her main objective was being the centre of attention, especially with me.
"Enjoy the break," I said to the mums as they dropped their children off at our house. I've mastered the role of happy and cool mum even when I'm not feeling it. I reasoned, it's only three hours.
Blake's five favourite girlfriends came over in bathing suits and slid around for 45 minutes. The girls giggled, threw water from buckets, and blew bubbles. After slip-n-slide, the party moved inside where the girls coloured white T-shirts with fabric markers and sang along to "I Want to Build a Snowman."
I served goldfish and pretzels and juice. I took pictures. Blake and her friends were having a great time. Mission accomplished. I looked at my watch. Ninety minutes to go.
CPR Kids Founder Sarah Hunstead runs through exactly how to save your child if they're ever choking. Post continues after audio.
I have this bullshit birthday party every year. I spend a ton of money and a lot of time getting food and favours together, and balloons, bubbles, and a fun project to keep them busy. My house is a mess, so I spend a full day hiding papers and magazines and old mail, getting paint off the dining room table, magic erasing walls and picking things up off the floor.
Just as I was wondering what the girls would do next, there was a knock at the door.
It was the kids from across the street and their mum. Then my dad walked in with my boys; then his girlfriend appeared with her grandchild, then my cousin and her dog.
Who invited these people?
Within minutes, my house was destroyed. Chips and goldfish got ground into the rug; one kid broke a giant ceramic bowl full of pirate booty; another used my clean walls as a backboard for soccer practice. I ran around re-directing energy.
My neighbour was in the kitchen drinking my wine. Once the wine and beer came out, others asked for some too. Blake requested pizza and asked why everyone was at her party when she specifically said NO GROWNUPS.
"I'm sorry, baby. They just showed up."
I had no idea how to get rid of my family and friends who came to drink my alcohol and eat my food. I defrosted more dough, made pizzas, busted out cheese and crackers, hummus, and guacamole. My aunt and uncle arrived just as the kids' pizza came out of the oven. They walked right into the kitchen and helped themselves to a slice.