On Saturday, Chrissy Teigen's daughter Luna turned two. And we're all about her birthday cake.
The 32-year-old model shared a few photographs of her daughter's special day on her Instagram account, but the one that really got us was the photo Chrissy posted of Luna's cake.
I mean, look at this cake.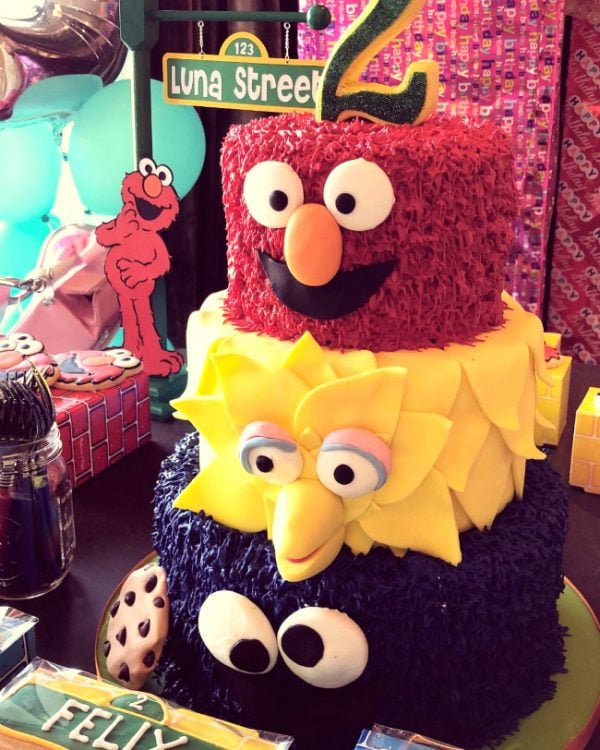 It's the birthday cake every Sesame Street fan has dreamt about.
Chrissy Teigen, you did good.
Is it problematic when there are two numbers on an RSVP card for a kids birthday party? The Out Loud crew discuss. Post continues after audio. 
While we're on the topic of birthday cakes, here are some other cakes celebrities' have given their children over the years...
Note: some of these have been handmade. Others? Not so much. We'll leave that guesswork up to you, though.
Lara Worthington's cake for son Rocket's first birthday