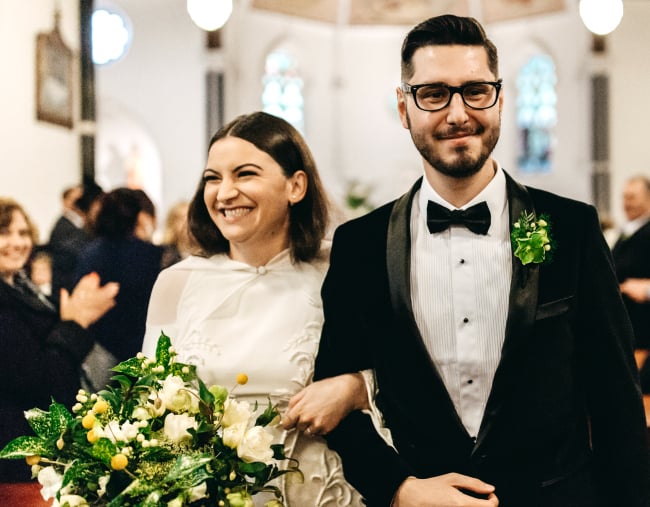 In honour of Mamamia's wedding planning podcast Hitched, we wanted to celebrate (and perve on) YOUR weddings.
Each week, we'll deep dive into one Aussie couple's wedding day to bring you all the details about the important stuff. From the practical things like the dress and vendors to the words of wisdom they wish they'd heard before their big day, below you'll find everything you want to know. 
Oh, there are lots of beautiful photos too.
This week's Wedding of the Week is Nicole and Andrew's traditional, yet Kim and Kanye-inspired wedding. Enjoy! Don't forget to Subscribe to Hitched here.
The basics.
Who: Nicole, 29, and Andrew, 30, from Victoria.
Wedding date: June 17, 2017
Number of guests: 200
Wedding budget: Approx. $50,000
Photography: Kim Cartmell, "absolute legend!!!"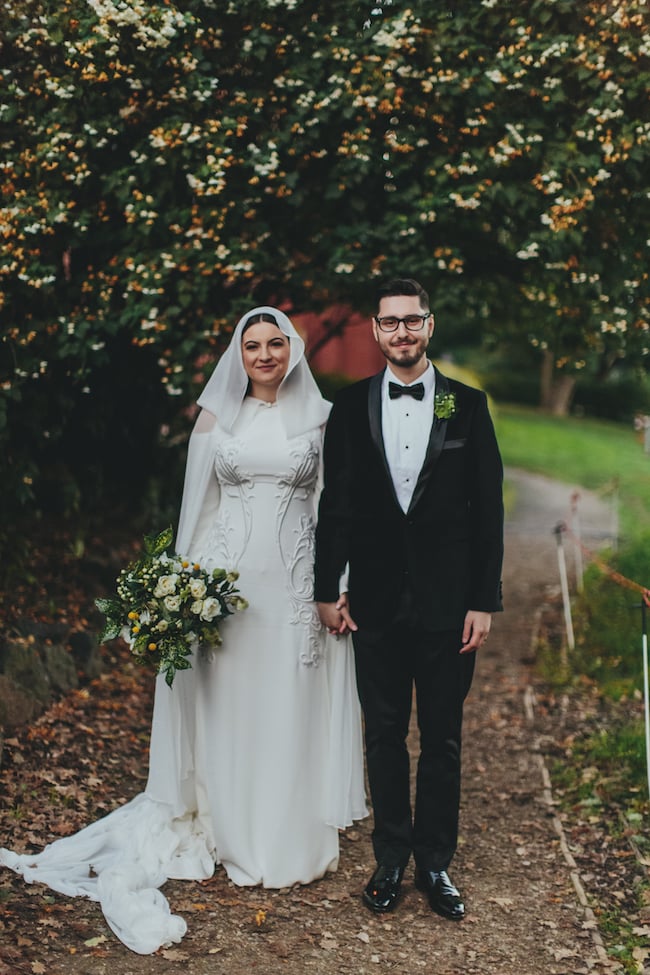 Nicole and Andrew's love story
"Andrew and I met through mutual friends, I added him on Myspace (that's how long we have been together for) and thought he was hilarious. Whenever I would see him out, I would always end up spending the night talking to him. We had similar interests that our friends weren't exactly interested in, so we just clicked."
"Marriage to us means commitment. Some days are not easy but other days are the best days you will ever have. It's about compromise and finding a happy balance.