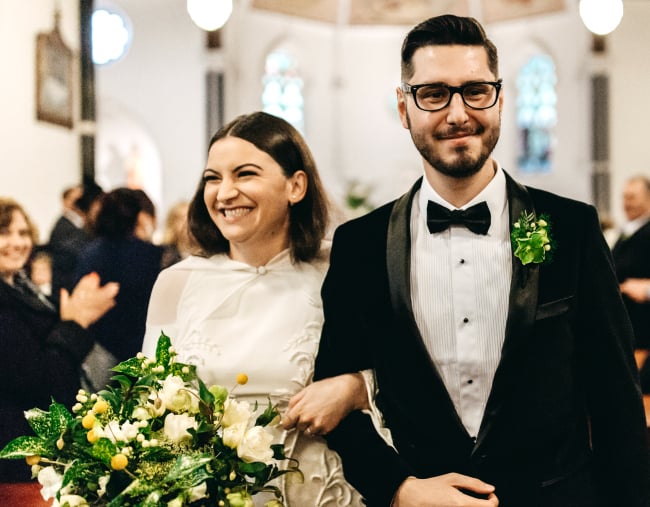 In honour of Mamamia's wedding planning podcast Hitched, we wanted to celebrate (and perve on) YOUR weddings.
Each week, we'll deep dive into one Aussie couple's wedding day to bring you all the details about the important stuff. From the practical things like the dress and vendors to the words of wisdom they wish they'd heard before their big day, below you'll find everything you want to know. 
Oh, there are lots of beautiful photos too.
This week's Wedding of the Week is Nicole and Andrew's traditional, yet Kim and Kanye-inspired wedding. Enjoy! Don't forget to Subscribe to Hitched here.
The basics.
Who: Nicole, 29, and Andrew, 30, from Victoria.
Wedding date: June 17, 2017
Number of guests: 200
Wedding budget: Approx. $50,000
Photography: Kim Cartmell, "absolute legend!!!"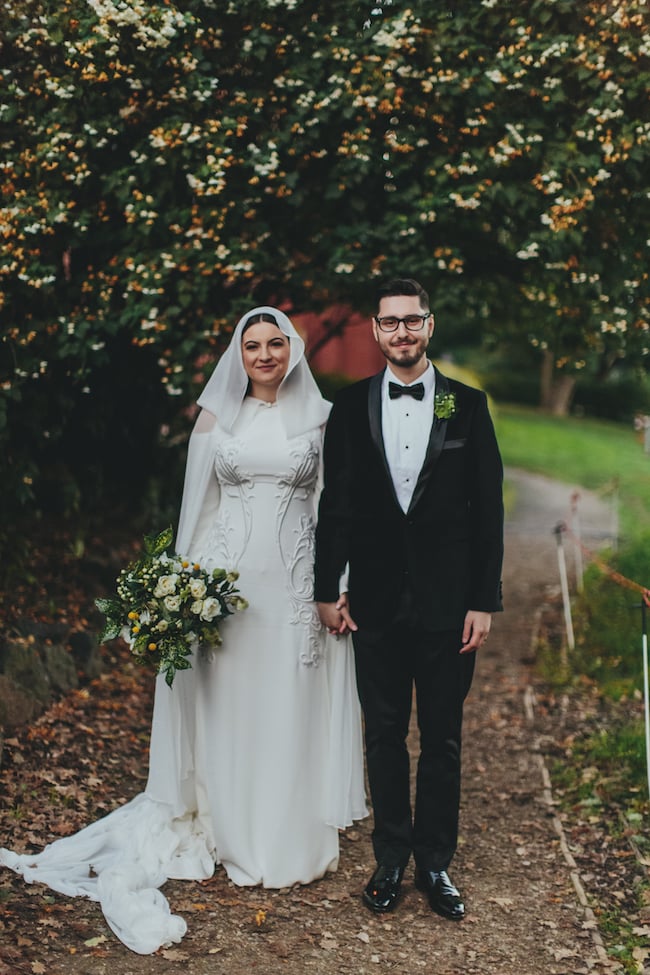 Nicole and Andrew's love story
"Andrew and I met through mutual friends, I added him on Myspace (that's how long we have been together for) and thought he was hilarious. Whenever I would see him out, I would always end up spending the night talking to him. We had similar interests that our friends weren't exactly interested in, so we just clicked."
"Marriage to us means commitment. Some days are not easy but other days are the best days you will ever have. It's about compromise and finding a happy balance.
"You learn very quickly it doesn't matter how many times that day you have done the dishes or how many times that week you cooked dinner, not everything needs to always be announced. We just want to be happy. Everything else is kind of just falling into place."
The wedding dress.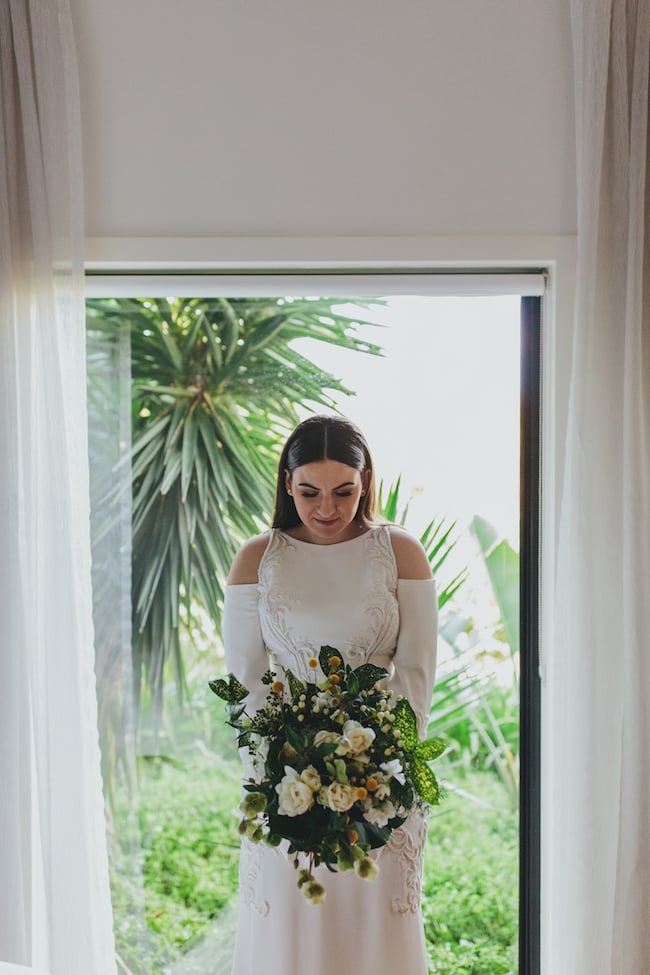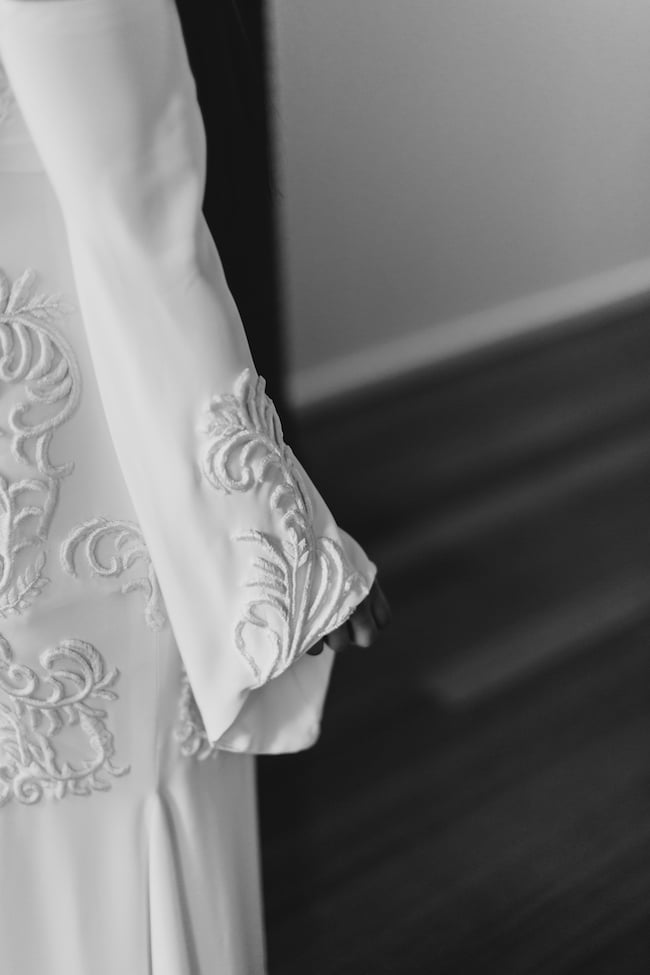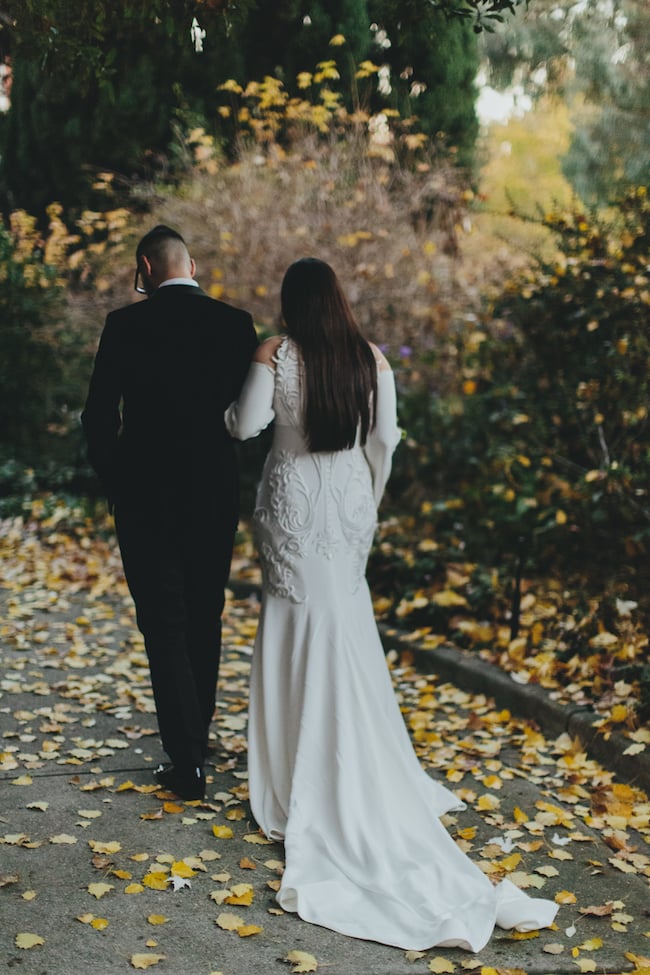 Wedding dress: Anette of Melbourne
"I like to dress very plain but with a bit of an edge, so wedding dress shopping for me wasn't fun to start with. I took my mum and a close friend who I knew would be completely honest with me. Whilst my mum was making me try on glitzy and glamorous type dresses, my friend would keep me calm and tell me just to roll with it."
"I wasn't really interested in anything I was seeing. I didn't want a sweetheart neckline, I didn't want straps, I wanted something with a high neck because that's what I felt comfortable with. I knew I wanted sleeves too, I think the main reason I wanted a winter wedding was so I could wear sleeves. I hate wearing white and wasn't one of those people who dreamed about their wedding when they were a little girl. I would much rather be a guest and wear something in darker colours.
"I was obsessed with this Balmain dress Kim Kardashian wore for an event. It was black and gold with cold shoulders. I envisioned something like that dress but in white. A few people had mentioned Annette of Melbourne to me and everyone I had spoken to about them only had great things to say.